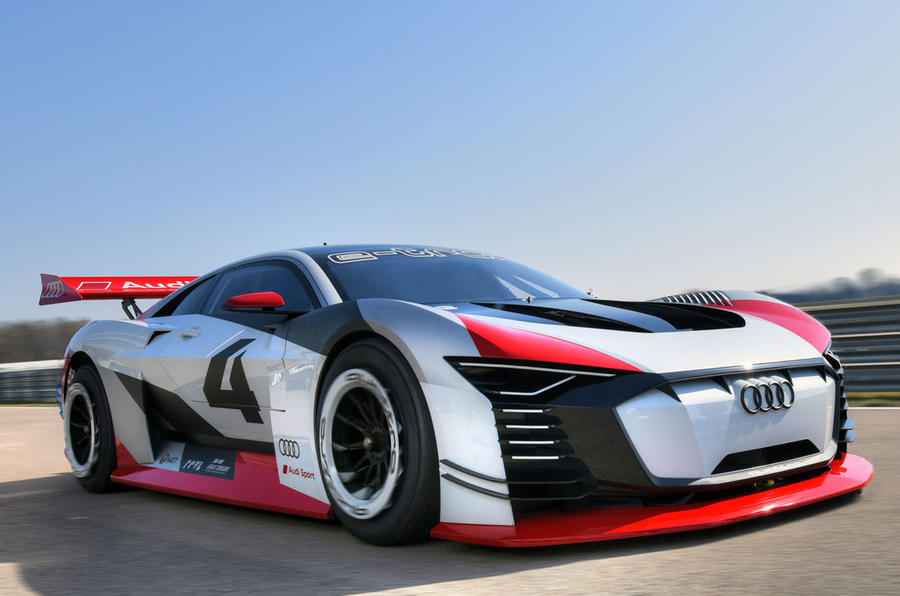 Car manufacturer Audi has taken one of Gran Turismo Sport's supercars and built it. The e-tron Vision has been transported out of the PS4 exclusive game and is now a one-off prototype for a marketing campaign.
It will appear at Formula E events where fans may be able to take it for a spin, and boasts 805bhp. Built at the Audi factory in Ingolstadt, Germany, the e-tron Vision is the first ever car from the Gran Turismo series to be made into a real-life vehicle.
Gran Turismo Sport – Audi e-tron Vision Brought To Life
"With the Audi e-tron Vision Gran Turismo race taxi we are turning electric mobility into a tangible experience for our customers and guests as part of the Formula E races - in the middle of the world's metropolises," said Peter Mertens from Audi R&D. We are also expanding our gathering of valuable experience in extremely demanding conditions".
For you petrol-heads out there, some of its specifications include:
1450k coupe
Three electric motors
805 bhp
Four-wheel drive
0-62mph in 2.5 seconds
Gran Turismo Sport launched in October 2017 exclusively on PS4. Featuring 177 cars and 19 unique locations, Polyphony Digital's racing game also features Porsche in the game for the first time in the series. Read the GT Sport review for more information.