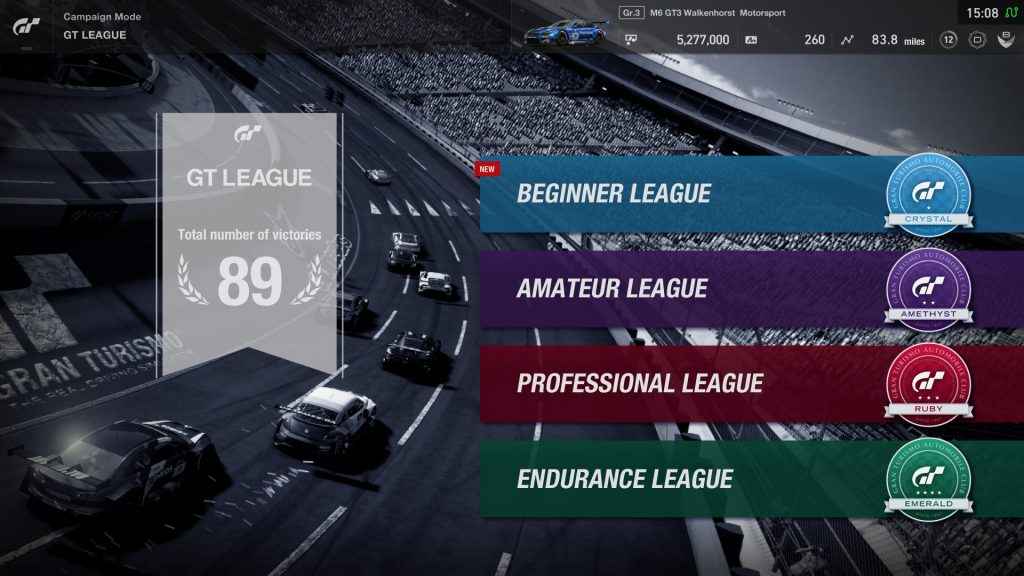 Get the latest news on the Gran Turismo Sport update 1.10, which brings with a new GT League mode.
Available to download now on PS4, Gran Turismo Sport update 1.10 features a brand new campaign mode that you can play solo.
Simply, pick cars from your own line-up and take part in various challenges.
We also see the introduction of new GT Sport cars, including the Mazda RX-7 Spirit R Type A and Ford F-150 SVT Raptor.
The Gran Turismo Sport update 1.10 patch notes reveal a host of changes, including new track layouts, a top 24 Superstars Race and various bug and balance fixes.
Gran Turismo Sport update 1.10 patch notes
Campaign Mode
GT League' has been added. This is a mode in which you can challenge a variety of races using cars from your garage (Every league requires a certain Driver Level to enter).
Tracks
Gran Turismo Sport patch 1.10 added a new layout, the "Kyoto Driving Park Yamagiwa + Miyabi" has been added.
Scapes
A new "Season's Greetings" group has been added to the Top Screen. New photo scenes are included in the group.
Brand Central
We have added the "Lewis Hamilton Reference Laps #1 - Nürburgring" to the 'Lewis Hamilton' section of Brand Central;
A museum section has been added to Chevrolet.
Special Scapes scenes have been added to Bugatti.
Top 24 Superstars
In the FIA Championships within Sport mode, a 'Top 24 Superstars' race will be held as the final round of each race season. This will be a single race within the final round, where only one group will be matched among the top drivers. In this race you will earn more points than a standard race.
Lobby
Added a new [Settings] section under [Event Settings] -> [Regulation Settings].
Physics Simulation Model
Traction control while turning has been adjusted to allow smoother cornering.
Controller
The DUALSHOCK 4 motion sensor steering sensitivity has been adjusted so that steering requires less rotation.
Buttons Assignment
It is now possible to set throttle and brakes in the buttons assignments of the wireless and steering controllers. The settings can be changed from [Options] -> [Controller];
Fixed an issue where the operation of the left/right stick on the T-GT steering controller was affected by the wireless controller assignment settings.
Sound
Tires screeching sounds have been adjusted;
The sound balance of the Chaparral Chevrolet Chaparral 2X Vision Gran Turismo has been adjusted.
Additional Language
Thai language support has been added to the Asian version.