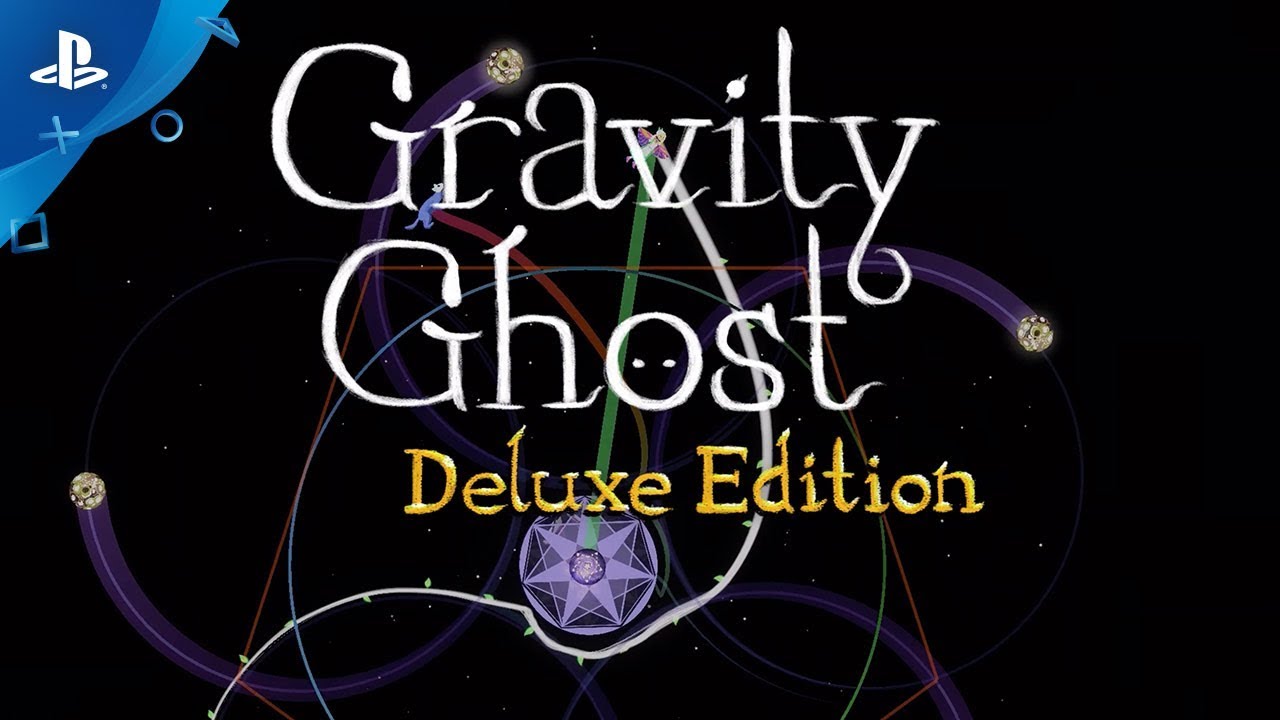 Ivy Games has announced that Gravity Ghost PS4 Deluxe Edition is now available to purchase, with exclusive content to soak up. The critically acclaimed planetary platformer was originally released for the PC back in 2015, and arrives on Sony's console with all its undeniable charm in tact.
Gravity Ghost PS4 Deluxe Edition
Gravity Ghost follows the spirit of a lighthouse keeper's decades daughter, who embarks on a galaxy-wide hunt for her lost friend, the ghost fox. Featuring a striking hand-painted aesthetic, Gravity Ghost features over 100 stages where players must put their aerial skills to the test on planets that bounce, break, splash, spin, and repel against them, where the game's unique gravity mechanics are the star of the show.
Ivy Games' platform title features voice work by Ashly Burch, who previously worked on Horizon Zero Dawn and Life is Strange, and Transistor's Logan Cunningham. The Deluxe Edition includes a new constellation with 13 new stages, a new character in the shape of Voy the ghost fox.
Furthermore, the PS4 version of Gravity Ghost includes three new bonus tracks composed by Ben Prunty. The press blurb describes this as the 'definitive version' of the much-loved indie platform, so if yo haven't played it yet, this is an ideal chance to do so.
Ivy Games' founder Erin Robinson commented:
My wonderful team and I are very excited to finally bring Gravity Ghost to the PS4. It's a story deeply rooted in my childhood in Canada, specifically the ghost stories and nautical tragedies I heard, and I hope it resonates with players too. It is my hope that the story of a single family, with all its complications, can have the same stakes as a story about saving the world.
Gravity Ghost Deluxe Edition can be purchased digitally for $9.99 via the PlayStation Store, while Limited Run Games is offering 2,000 physical copies starting today.