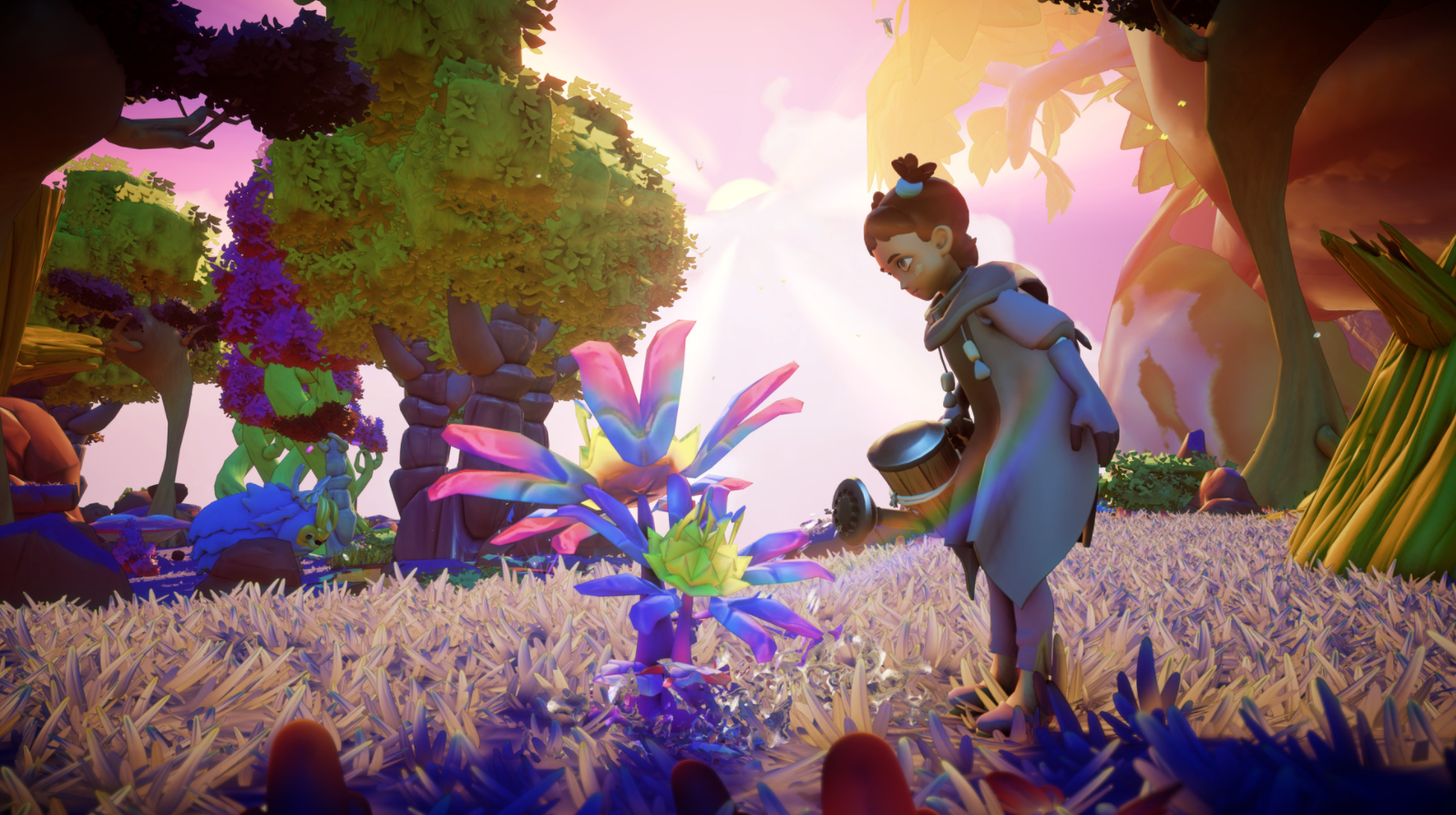 505 Games has announced a brand new game from developer Prideful Sloth, Grow: Song of the Evertree, a colorful sandbox to discover and help thrive.
Announced during today's The Guerrilla Collective showcase, the game is set in the Worlds of Alaria after they have faded. The titular Evertree now is just a sapling, not playing host to any worlds on its branches.
As the last Everheart Alchemist you can hear the sun call and rain fall on the earth and it is your job to restore the Evertree. Throughout your journey you will learn to craft your own unique worlds through alchemy and creating a town and community of your dreams, meeting new people and learning their stories.
You can see the Grow: Song of the Evertree reveal trailer below:
Grow: Song of the Evertree is set to release for PS4 in 2021 and will be playable on PS5 via backwards compatibility.