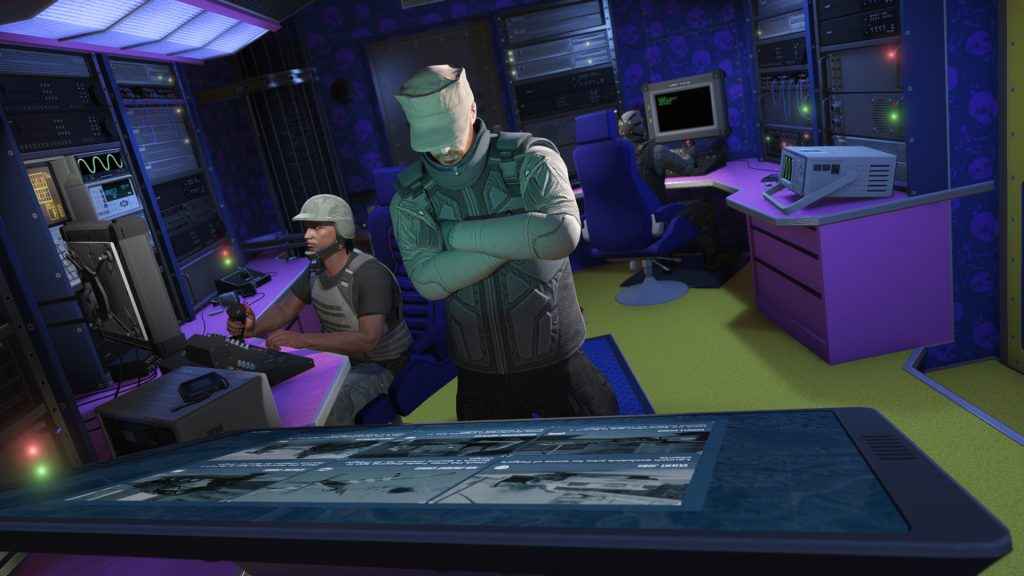 The GTA Online update this Tuesday brings two new items to the Warstock Cache and Carry. Alongside a new mobile command unit, there's a rocket boost for the Oppressor hyperbike in the form of the Pegassi Oppressor MKII.
There's also some brand new GTA Online client jobs! These jobs can be access via the Benefactor Terrorbyte. As well as having the ability to lock onto targets and take taken them down with missiles, you can manage your businesses and grab client jobs for Paige Harris. A drone which has hacking capabilities can also be deployed.
GTA Online Benefactor TerrorByte Looks Like Awesome New Addition
Rockstar explains more:
While your Nightclub rakes in legitimate cash and your technicians toil away accruing contraband for your Nightclub Warehouse, Paige's app can network into all your already owned businesses, allowing you to launch Steal and Resupply runs from anywhere. Keep your Gunrunning Supplies, Air-Freight Cargo, Special Cargo, Vehicle Cargo and Biker Supplies fully stocked and running like a well-oiled machine.
Tying in with the new GTA Online Nightclub update, players will be able to use a scanner to discover the secret details of characters. These can then be stored and upgraded in the Nightclub warehouse, in the garage level.
The Pegassi Oppressor MK II delivers an upgrade to the Oppressor hyperbike. This will allow you to enjoy a rocket boost between your businesses. Extra upgrades will be available at the Benefactor Terrorbyte's special workshop.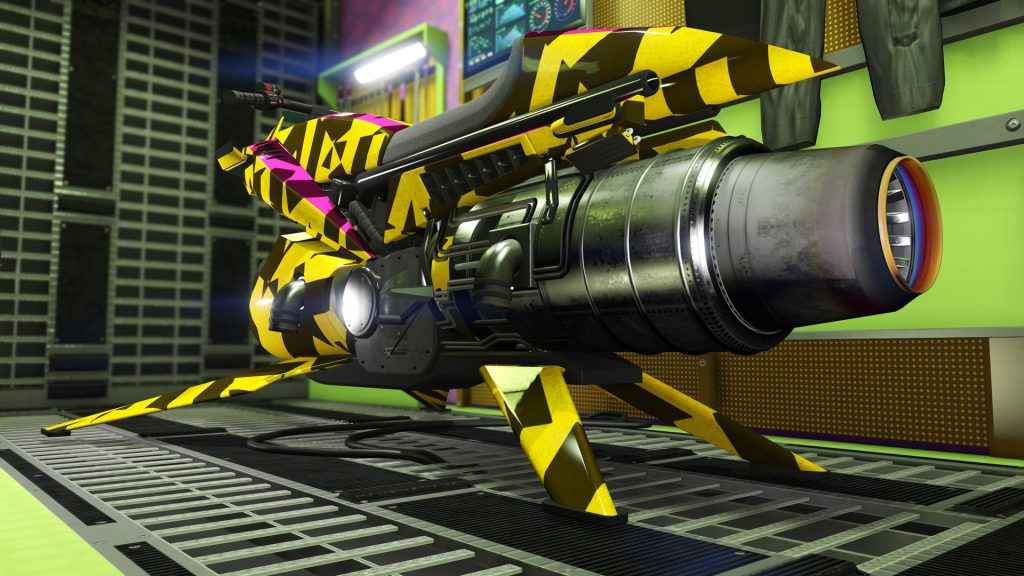 The new GTA Online update will be available on all platforms on Tuesday 14, August, 2018.
Source: Rockstar Games