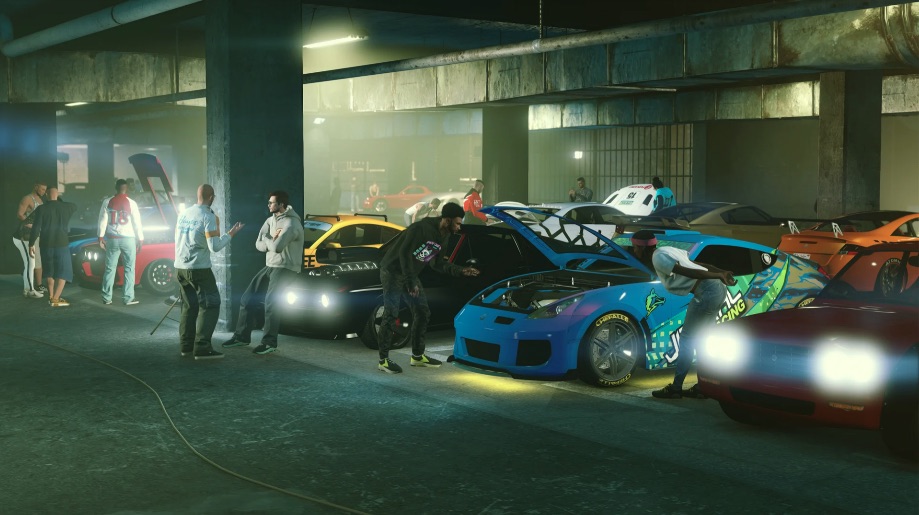 Rockstar Games has revealed details on the next major GTA Online content update, Los Santos Tuners, which will begin rolling out on July 20. What's more, those who are grabbing the game on PS5 and Xbox Series X/S will benefit from some exclusive speed upgrades for select vehicles when it launches later this year.
GTA Online will see a total of 17 new cars pushed out of the garage over the summer period as part of Los Santos Tuners, with 10 made available at launch. Los Santos Tuners dives deep into car culture, and Rockstar is championing a "gigantic, shared social space" with the new expansion.
When GTA Online launches on the PS5 later this year, select vehicles will be upgradable with all new speed improvements and more.
Players can get started with their Los Santos Tuners journey by visiting a graffitied warehouse on the edge of town in Cypress Flats — you'll know it's the right place due to the revving of car engines. There's a "good vibes only" policy in the LS Car Meet, and to kick things off, you'll unlock a new Reputation progression, which unlocks new benefits with each level.
You'll also gain access to the Test Track, which offers large ground space inside the Car Meet warehouse to cruise around freely with your friends, as well as sampling fresh Test Rides. Elsewhere, the expansion also unlocks the Street Race Series and Pursuit Series throughout the city while off the Test Track.
Grand Theft Auto Online Los Santos Tuners kicks off July 20, while the game will launch for PS5 and Xbox Series X/S in November.
[Source – Rockstar Games]