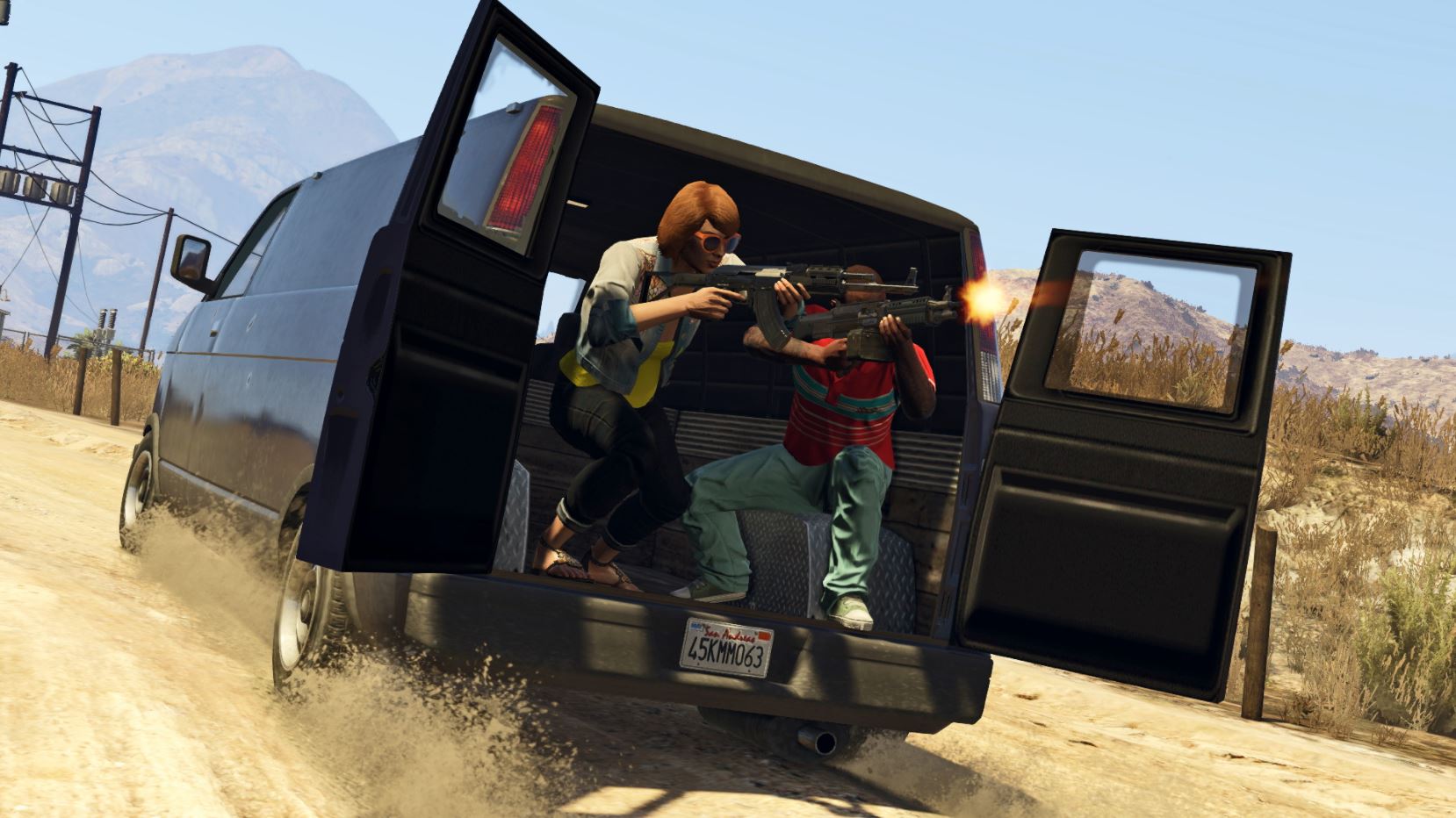 It appears that GTA Online for PS5 will allow existing players to transfer their characters on PS4 to the new system, similar to how character transfers worked between PS3 and PS4 versions of the game.
This news comes from the GTAForums (via GTABase), where user Tez2 has reportedly uncovered some code referring to the character transfer feature. A new line added recently, which reads "CHasCharacterToTransferDecisionPage" suggests that GTA Online will ask players if they want to transfer their character from PS4 to PS5, somewhere in the game's interface.
It is unclear whether this will mean you can switch between the platforms or if the transfer is a one-time choice and once your character is on PS5 the progress you make there won't be able to be transferred back to PS4 and vice versa. This is how transfers worked between PS3 to PS4, so it wouldn't be entirely surprising if this is the case on Sony's new console as well.
Tez2 is known in the GTA Online community for posting information from the files of the game, but it is still worth airing on the side of caution until we hear something concrete from Rockstar.
Grand Theft Auto Online is available now on PS3 and PS4 and will release as a standalone product on PS5 later this year.