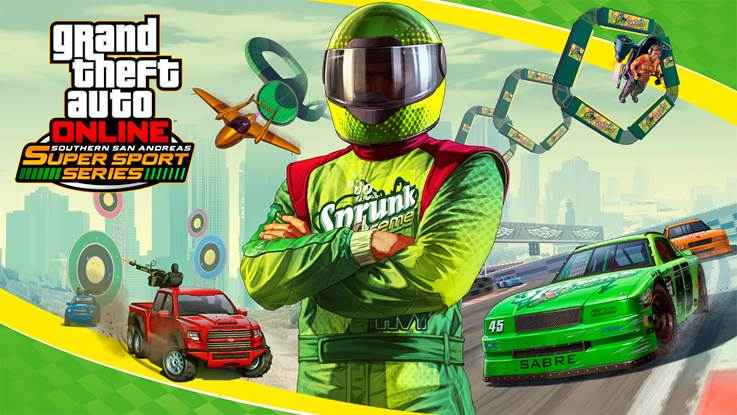 The GTA Online San Andreas Super Sports Series Update is now live. Players can enjoy the first in a series of racing updates which introduces five new cars.
The five new vehicles include: the Hotring Sabre, the Overflod Entity XXR, the Cheval Taipan, the Vulcar Fagaloa station wagon and the Vapid GB2000. That's in addition to two new GTA Online racing modes, including The Hotring Circuit and The Hotring Sabre.
From the press release:
"Now hitting the showrooms of Legendary Motorsport and Southern San Andreas Super Autos, a range of new cars your garage just isn't complete without. In addition to the aforementioned Hotring Sabre, embrace the perfectly refined fury of two new Super cars, the Overflod Entity XXR and the Cheval Taipan. The Vulcar Fagaloa redefines station wagon chic with a range of customization options from full on wood body paneling to interior trim. And the Sports class series adds the highly customizable, rally-inspired, mid-engine four wheel drive Vapid GB200."
The Hotring Circuit is designed for up to 30 players, and there's 10 stock car races for the new Hotring Sabre track.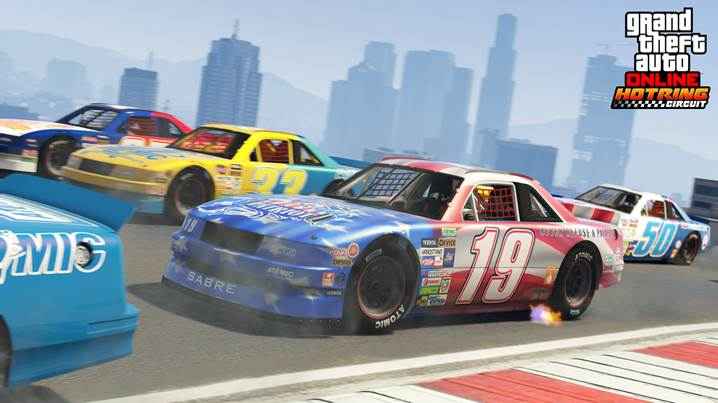 Alongside the GTA Online San Andreas Super Sports Series Update, Rockstar is offering discounts on customization and vehicle storage, and has detailed some new modes, including Target Assault. Target Assault arrives on April 3 and will be a super-fast race for eight teams of two players. Gunners need to destroy targets with a mounted gun, while the drivers will need to speed around the track avoiding destruction!
From now until March 26, you can also get Double GTA$ and RP!