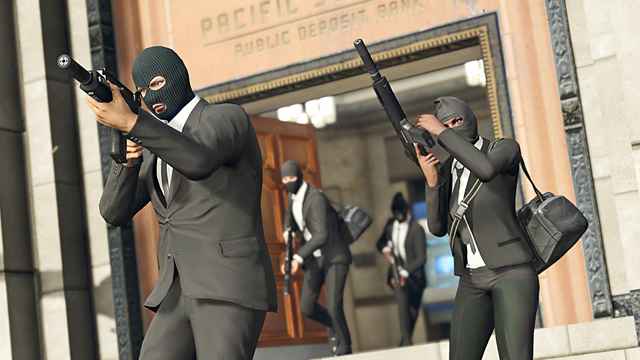 The regular GTA Online weekly update is now live. There's a host of new bonuses and rewards this week to enjoy!
Okay, let's first take a look at all the extra cash you can earn. Both Gunrunning sell missions and VIP/CEO work and hallenges are dishing out double XP. The same applies if you compete in Rockstar Created Stunt Races or Super Yachts in Piracy Prevention.
GTA Online Discounts This Week
You can also enjoy a 25% speed boost on Bunker Research, alongside a host of discounts, including:
Warstock Cache & Carry is offering up to 40% off an armada of Weaponized Vehicles & Helicopters all week long. Gunrunners can also save 35% on Bunkers to stage an arms operation and take 35% off Mk II Upgrades, Customization & Ammo to beef up their arsenal.
Take full advantage of 2X GTA$ & RP in Rockstar Stunt Races this week with a new Dewbauchee Vagner, then head out to sea to celebrate with 40% off Yachts through October 22nd.
Red Dead Redemption 2 Challenge Bonus Yields Double Money
The Red Dead Redemption 2 challenge bonus is also still up for grabs for those who are yet to complete it. Complete the Double-Action Revolver & Stone Hatchet Challenges before October 29 and you'll get double the original completion bonus of GTA$500,000 for each mission completed!
Also, don't forget that if you're looking to pick up Red Dead Redemption 2, you'll get GTA1,000,000 if you pre-order from the PlayStation Store. In order to redeem it, you need to make sure you log into GTA Online before the 15th. The cash will be in your GTA Online account on the 22, October.
Visit Rockstar Social Club to take a look at all the discounts. The GTA Online weekly update is now available.