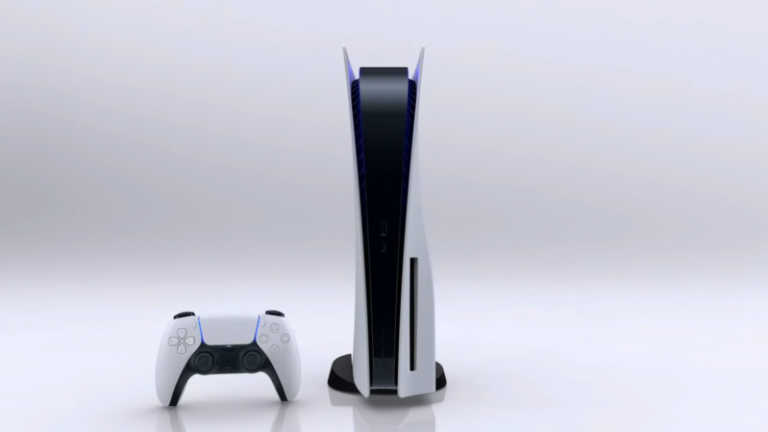 Getting Started With Your PS5, How To Get Started With Your PS5, Setting Up PS5 – So, you've got a shiny new PS5 and obviously want to get started with your next-generation setup, right? In that case, we've got a handy guide on how to get started with your PS5, so you'll be swinging across New York City as Spider-Man or getting into rucks with brutal foes in Demon's Souls in no time at all.
Getting Started With Your PS5
---
Choose A Position And Attach The Base
Regardless of how you position the PS5 – vertical or horizontal – you'll need the base that comes with it. It's a simple process of rotating the base locking system depending on the position you want, removing the screw, and fixing it in place. Your PS5 booklet will give you the full skinny on this, so consult that for more info.
Connect The PS5 To Your TV And Power It Up
Using the HMDI 2.1 cable providing, connect the cable to the back of your PS5 in the HMDI OUT slot provided and then the other connection into the back of your TV via the HMDI input slot. Next, secure the AC adapter via the AC In connection on the back of the console and then fix the power plug into your chosen electrical outlet (this can be a single wall socket or part of a multi-connection device).
Related Content – Sony PS5 Complete Guide – A Total Resource On PS5
Get The PS5 Connected Online
Once you've gone through the setup process and you can freely navigate your PS5, do the following: Settings > Network > Settings > Set up Internet Connection. From here, select your connection type (Wi-Fi or Ethernet cable) and enter all necessary details to connect your PS5 to the Internet.
Download The Latest PS5 Update
You'll want your PS5 up to date with the latest version, but this is easily done as it'll pop up with a notification for you. To check what's available, simply go to Settings > System > System Software > System Software Update and Settings.
Sign Into PlayStation Network
Once you've got your PS5 online and updated, you'll want to connect to PSN. You'll be prompted to do this, so you have two choices: Sign into an existing account (enter your email and password), or create a new account and sign into that one. Simples!
Transferring Data From PS4 To PS5
Guide: How To Transfer PS4 Data To PS5
Play Some Games!
Whether you're a digital or physical gamer, you're now ready to start gaming, so enjoy!