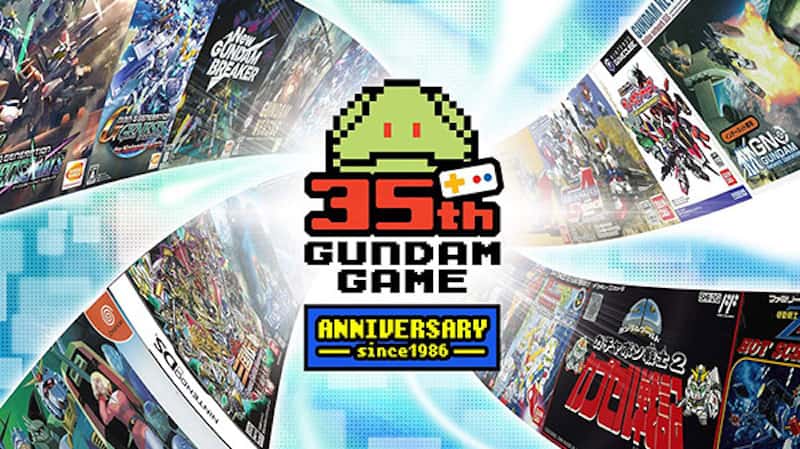 Bandai Namco Entertainment has lifted the wraps off the Gundam Game 35th Anniversary website for your viewing pleasure.
The site is packed full of details on all of the Gundam video games, including a full history of the franchise which takes you from Mobile Suit Z Gundam: Hot Scramble for the NES through to the most recent instalment, Mobile Suit Gundam: Extreme Vs. Maxiboost ON on PS4.
In addition to the site, there's also a digital sale for Gundam games on PS4 and Nintendo Switch, as well as in-game commemorative campaigns, and a @gundam_ggame follow and tweet campaign that gives you a shot of bagging yourself a Gundam Game 35th Anniversary polo shirt and eco bag. Lovely!
Related Content – Sony PS5 Complete Guide – A Total Resource On PlayStation 5
Bandai Namco Entertainment will unveil more details on the Gundam Game 35th Anniversary at a later date.
Mobile Suit Z Gundam: Hot Scramble launched in 1986 for the NES, and was developed by Game Studio and published by Bandai. The game moved over 400,000 copies, and there's two versions of the game available; the original release and the special release known as Final Version. This is among the rarest titles in history, as only 1,000 copies were manufactured.