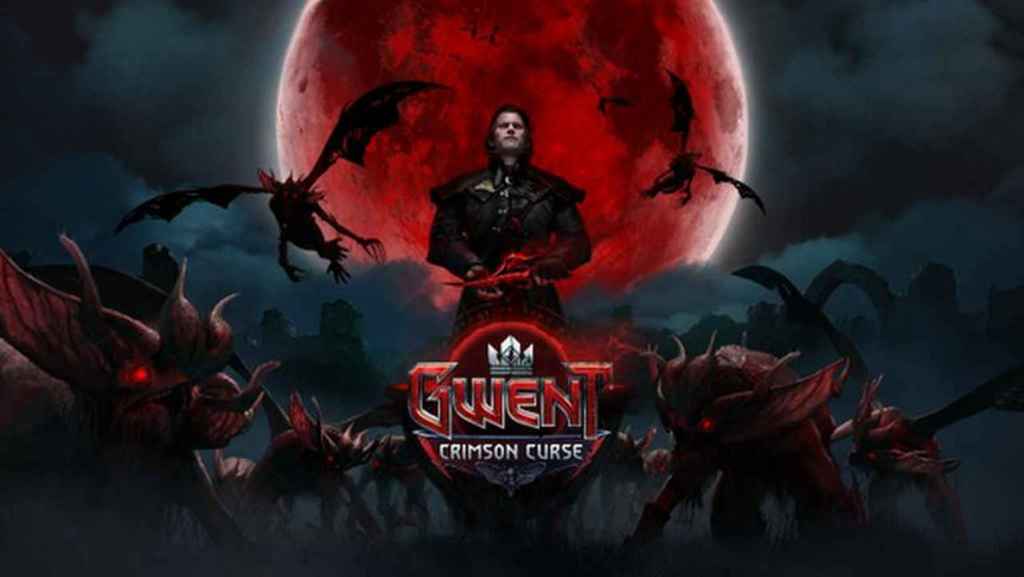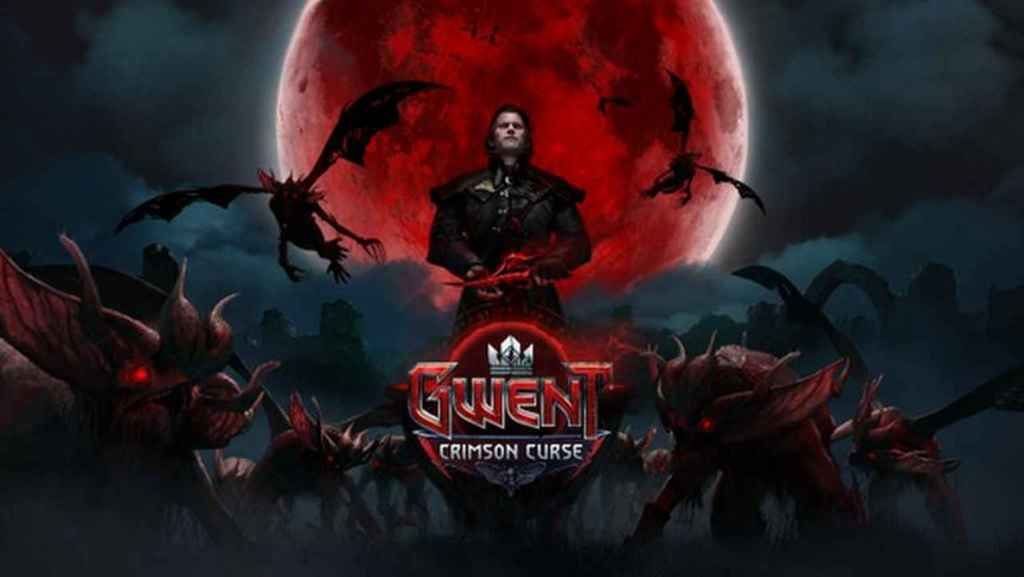 Update 18/03/2019 @ 12:31 – CD Projekt Red has released a brand-new trailer for upcoming Gwent expansion Crimson Curse.
You'll find the trailer, in all its bloody glory, embedded below.
In addition, CDPR also confirmed that Gwent's first ever DLC expansion can be pre-ordered as of right now on the game's official website.
At £31.99, it doesn't come cheap. However, players will receive 40 Crimson Curse Kegs, as well as an exclusive Crimson Curse cardback and Blood Armour Unseen Elder Leader Skin in return for their rather substantial outlay.
Original article 04/03/2019 @ 23:58 – The first expansion for Gwent: The Witcher Card Game, Crimson Curse, has officially been unveiled by CD Projekt Red and will release for PlayStation 4 on March 28, 2019.
The expansion will introduce more than 100 new cards across all five of the game's factions. These new cards will allow you to inflict posion and bleeding upon your enemies. Each card will also come with its own premium, animated version. Crimson Curse will focus on Dettlaff van der Eretein who first appeared in the Blood & Wine expansion for The Witcher 3: Wild Hunt. A press release went in to a bit more detail on the backstory to the expansion:
Dettlaff van der Eretein, the mighty higher vampire gamers first met in The Witcher 3: Wild Hunt — Blood and Wine, is summoning his kin. As the Moon over the Witcher world turns red, new breeds of monsters awake, new villains emerge, and new heroes rise to answer the call.
A teaser trailer has also been released for the expansion which you can view below:
Gwent: The Witcher Card Game went into beta in 2017 on PlayStation 4. A single-player mode for the game was then quickly announced and eventually released last year in December in the form of Thronebreaker: The Witcher Tales. We enjoyed the game a lot in our review stating "The writing alone is worth the price of admission".
Crimson Curse, the first expansion for Gwent: The Witcher Card Game releases for PlayStation 4 on March 28, 2019. Will you be hopping into the game?