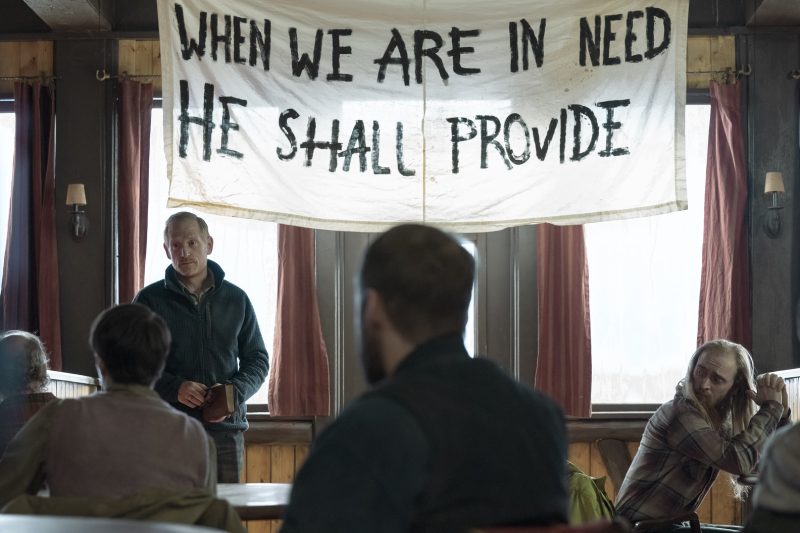 HBO's The Last Of Us has been expanding the world of The Last Of Us for veteran fans of the games in a few ways, some bigger than others, but they have mostly been character-focused.
The most recent example of this coming from episode eight, When We Are In Need, where the preacher, more religious angle of the villain David is fleshed out.
Reddit user Anne-Marie posted about how they went through about 35,000 sound files from the original game's development, compiling a playlist of everything that went unused.
This included lines which further established David as a preacher to his community, and showcased a more religious-leaning, cult-leader nature to him.
David as a preacher is not what players see in the game, it's instead hinted towards and implied through the environmental storytelling and some dialogue.
In their scenes together, Ellie gets David to admit he is the leader of his community, and later when Ellie confronts David as the main dining hall is burning down around them, a giant sign across one side which reads, "When We Are In Need, He Shall Provide!" can be seen.
An example of the show deepening the original game's lore by using elements left on the cutting room floor the first time.
Source – [Reddit via GamesRadar]