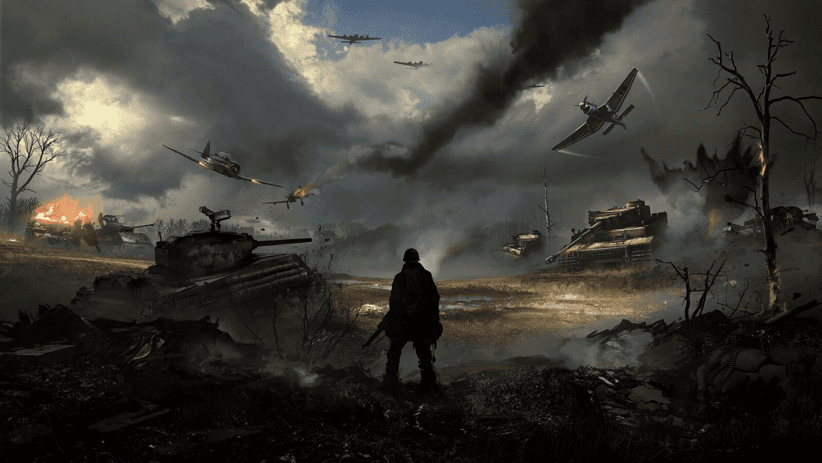 Hell Let Loose, the World War II first-person shooter from developer Black Matter Party, is officially heading to PS5 and Xbox Series X/S in 2021. The game originally launched for PC via steam in Early Access in June 2019, and has been a hot contender for a next-generation console release ever since.
Published by Team17, Hell Let Loose will feature players engaging in historical battles on the Western Front, such as Carentan, Omaha Beach, Foy, and more. You'll be deep in the chaos of battle in a dynamically shifting front line, complete with player controlled vehicles and unit-focused gameplay that dictates the tide of battle.
Featuring more than nine sweeping maps modelled on real reconnaissance images and satellite data, the entire battlefield is divided up into large capture sectors—allowing for emergent and constantly unique gameplay that pits two forces of fifty players in a fight to the death across fields, bridges, forests and towns on an ever-evolving front line.
Hell Let Loose offers epic 50 versus 50 multiplayer battles across Offensive and Warfare modes, with various 14 unique roles to master including Officer, Medic, Machinegunner, Commander Crewman, Sniper and more. It's also a pretty brutal affair, with enemies dismembered by heavy weaponry as bloody battles rage all around you.
As mentioned, vehicles will play a major role in the experience, with tanks including the Tiger, Sherman, Stuart, Puma and more fully controllable, with more to come at a later date. You also push the offence with heavy weapons such as anti-tank guns and devastating artillery strikes.
Related Content – Sony PS5 Complete – A Total Resource On PlayStation 5
Hell Let Loose is due for release in 2021 for PS5 and Xbox Series X/S.