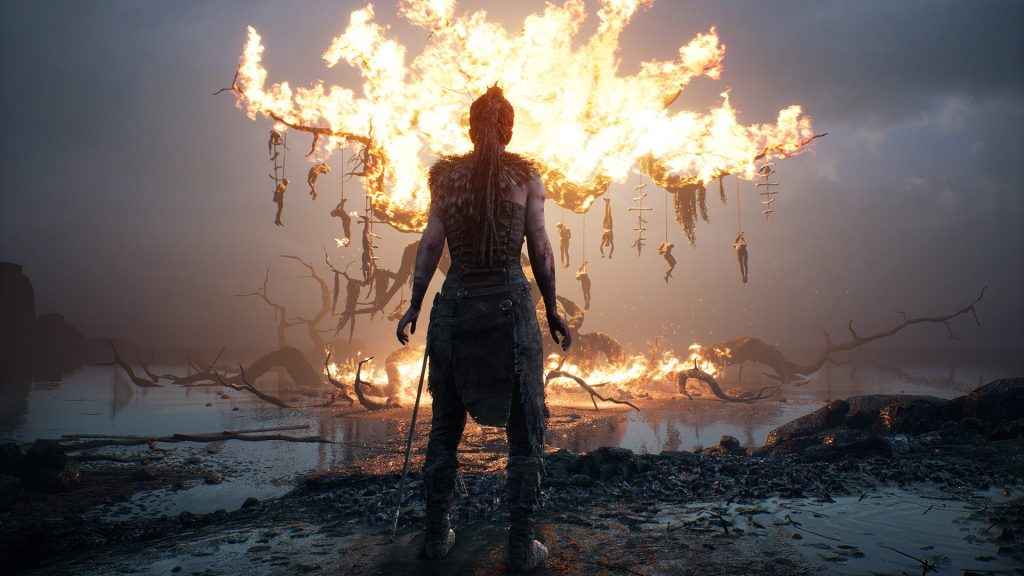 Ninja Theory revealed in a press release that Hellblade: Senua's Sacrifice will be getting a retail release later this year, with 505 Games publishing. The physical release will be available in retail stores worldwide on December 4, 2018, for PlayStation 4. This version will cost 29.99 USD.
Here's the stunning Hellblade: Senua's Sacrifice launch trailer.
If you've got a PS4 Pro, it looks and plays really nice! The Hellblade PS4 Pro version offers players the options to choose between enhanced resolution or 60fps frame rate.
Hellblade's story is based on Celtic mythology, and follows the exploits of Senua as she ventures into a hellish underworld concocted from the psychotic manifestations of her own reality and mind. Ninja Theory has described the game as an 'independent AAA game' in the sense that it is being developed and published independently, but still maintains the quality and production values of other major video game releases on the market.
Hellblade: Senua's Sacrifice released in August 2017 to rave reviews. We loved it in our review, stating it was a "groundbreaking achievement."