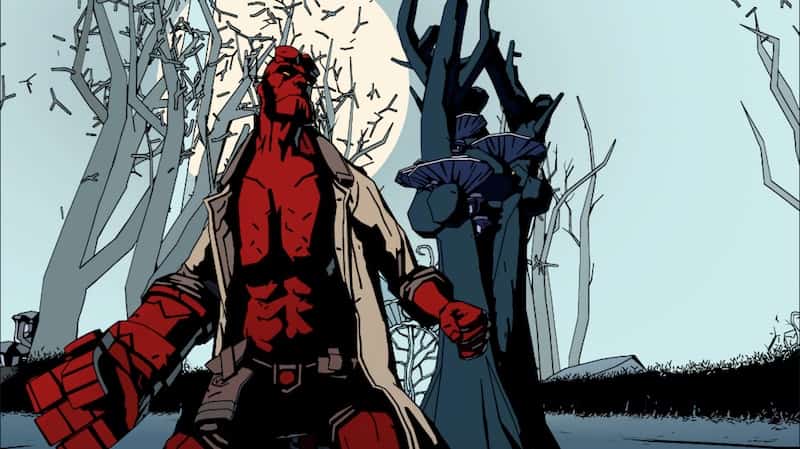 Hellboy is getting a brand new video game adaptation featuring an original story from Dark Horse Comics and Mike Mignola. It's called Hellboy: Web Of Wyrd and is in development for PS4, PS5, PC, Nintendo Switch, Xbox Series X/S and Xbox One at Upstream Arcade, with publishing duties handled by Good Shepherd Entertainment.
Built in 1962 by occultist Pasquale Deneveaux, The Butterfly House is more than a mere residence; it's a gateway. Its perverse angles and non-Euclidean geometries were designed with a singular foul purpose in mind: to open doorways into a terrible and fascinating dimension called The Wyrd.
Taking the form of a third-person roguelite action romp, Hellboy: Web of Wyrd sees the titular monster-slaying hero and his team of Bureau of agents to uncover the mysteries of The Butterfly House and locate your missing colleague. The game features a visual style that evokes the original art of the comic books, resulting in a look that feels ripped straight from the pages of a Hellboy comic.
In terms combat, Hellboy will be able to chain together destructive melee attacks and ranged assaults as he battles against a diverse army of nightmarish creatures.
Hellboy: Web of Wyrd is due out on PS4, PS5, PC, Switch, Xbox Series X/S and Xbox One, with a release date yet to be announced.