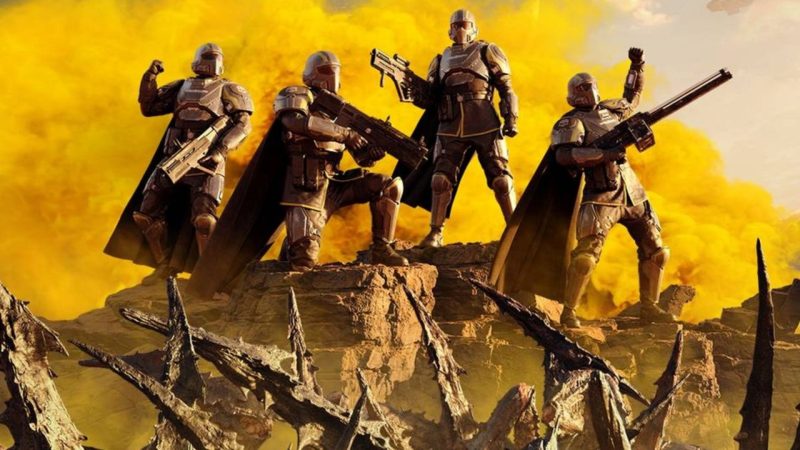 It's official: Helldivers 2 is due to launch on February 8, 2024, Sony announced during its latest State of Play broadcast.
For those out of the loop, Helldivers 2 takes the form of a third-person squad-based shooter, where the elite forces of the Helldivers face off against the threat of a rising alien force in an epic intergalactic struggle. Unsurprisingly, this involves shooting, and lots of it. Expect to get your hands on pistols, assault rifles, sniper rifles, flamethrowers and more to eliminate a variety of otherworldly foes including cyborgs and giant insects.
They say everything is better with friends. Especially when it comes to raining destruction down on the enemies of Liberty! True to our co-op roots at Arrowhead, we've made sure HELLDIVERS™ 2 has our best cooperative gameplay yet. Collaboration will be vital: teams will synergize on loadouts, strategize their approach for each mission, and complete objectives together.

But for maximum challenge and collaboration, friendly fire is always on. Communicate with your squadmates and make sure those stray bullets and mines take down the real adversaries. Remember that you will return home celebrated as heroes, whether you're dead or alive.
Related Content – Sony PS5 Complete Guide – Everything Explained About PlayStation 5 For New Owners In 2023
Helldivers 2 is due out on Feb. 8, 2024 for PS5 and PC.