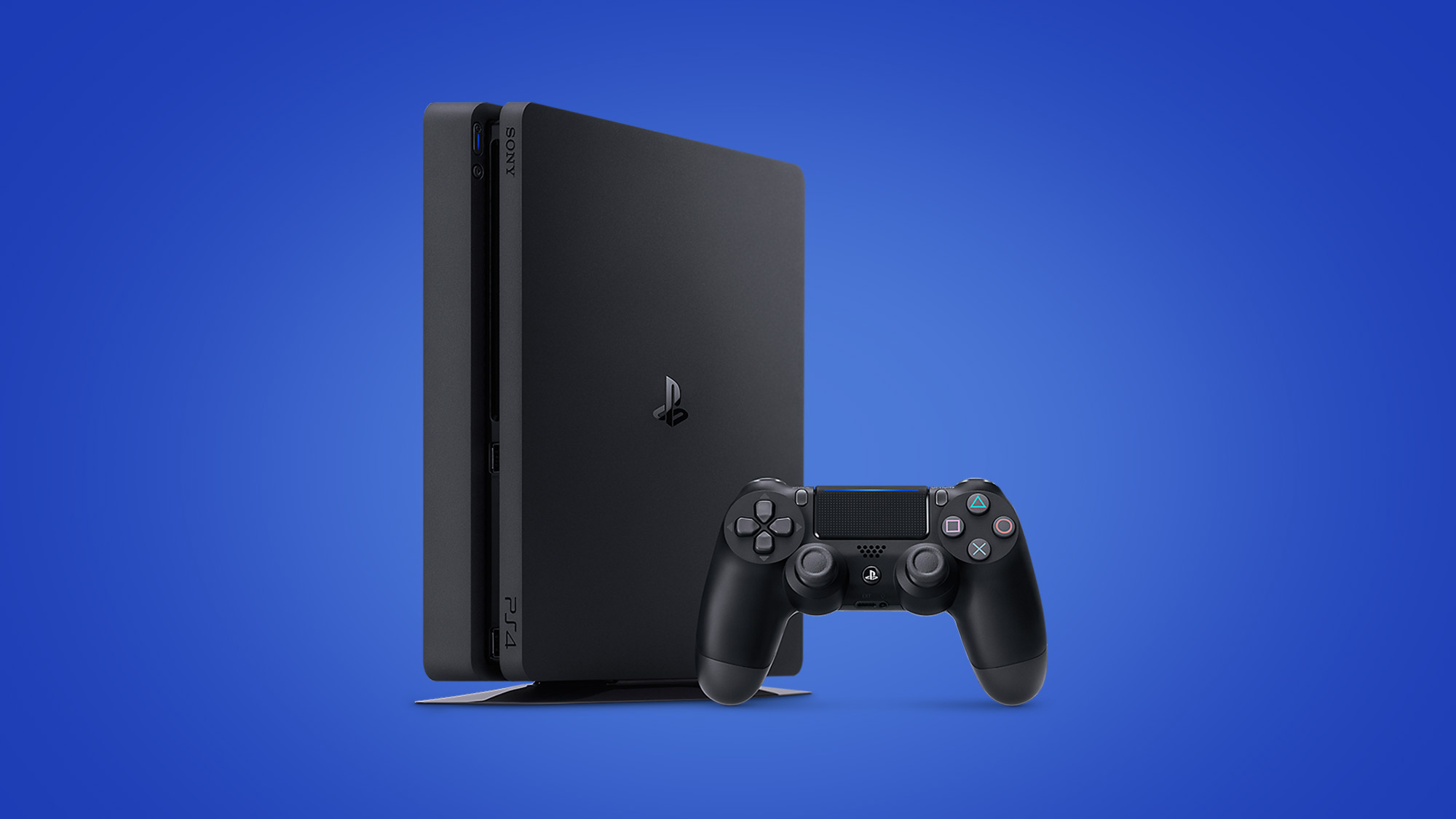 PS-TimeTracker has gone live with the Top 100 Most Played PS4 Games In April 2021, and suffice to say, there's some notable differences from what made Top 100 PS5 list, seen here. Find out what PS4 games have been occupying gamers' time in the past month below!
Related Content – Sony PS5 Complete Guide – A Total Resource On PlayStation 5
---
Below, you'll find a list of the games, format, time played, players, sessions, and average session.
1 = Fortnite PS4 92,043 4,865 69,011 1:21
2 +1 Call of Duty®: Modern Warfare® PS4 88,292 4,737 62,475 1:25
3 -1 Apex Legends PS4 77,611 3,242 54,844 1:25
4 +1 Grand Theft Auto V PS4 74,413 4,960 44,007 1:42
5 +2 Rocket League® PS4 69,718 4,681 67,122 1:03
6 -2 FIFA 21 PS4 66,289 2,409 41,278 1:37
7 -1 Call of Duty®: Black Ops Cold War PS4 59,550 3,264 40,893 1:28
8 = Tom Clancy's Rainbow Six Siege PS4 58,690 2,902 41,715 1:25
9 = Minecraft PS4 42,824 3,705 27,537 1:34
10 = Genshin Impact PS4 36,680 1,451 24,344 1:31
11 +45 DAYS GONE PS4 34,500 3,180 18,895 1:50
12 = ARK: Survival Evolved PS4 29,885 891 10,171 2:57
13 +2 Dead by Daylight PS4 26,620 1,104 13,782 1:56
14 = Destiny 2 PS4 21,825 716 9,251 2:22
15 -2 Red Dead Redemption 2 PS4 21,531 1,587 12,742 1:42
16 +1 Overwatch: Origins Edition PS4 20,743 1,283 15,065 1:23
17 +1 Subnautica PS4 20,274 2,583 12,141 1:41
18 +40 Horizon Zero Dawn PS4 18,910 2,692 10,932 1:44
19 +2 NBA 2K21 PS4 12,687 392 7,844 1:38
20 NEW OUTRIDERS PS4 12,443 315 4,797 2:36
21 NEW Zombie Army 4: Dead War PS4 11,158 2,623 8,060 1:24
22 = Ghost of Tsushima PS4 10,942 822 5,969 1:50
23 = The Elder Scrolls Online: Tamriel Unlimited PS4 9,922 363 4,016 2:29
24 +8 F1® 2020 PS4 9,732 601 6,382 1:32
25 -14 FINAL FANTASY VII REMAKE PS4 9,580 935 5,044 1:54
26 -1 Fall Guys: Ultimate Knockout PS4 9,565 1,906 10,467 0:55
27 -7 Assassin's Creed® Valhalla PS4 9,535 591 4,633 2:04
28 -4 FIFA 20 PS4 8,660 893 6,785 1:17
29 -2 The Witcher 3: Wild Hunt PS4 8,647 757 4,541 1:55
30 -1 The Last of Us™ Part II PS4 7,809 722 4,358 1:48
31 +15 Warframe PS4 7,462 350 3,989 1:53
32 +21 Enter the Gungeon PS4 7,350 1,411 6,267 1:11
33 -2 Brawlhalla PS4 7,204 1,004 8,307 0:53
34 +2 DayZ PS4 6,743 300 3,255 2:05
35 +12 Cyberpunk 2077 PS4 6,643 603 3,125 2:08
36 -10 FINAL FANTASY XIV PS4 6,535 131 1,727 3:48
37 +11 Gran Turismo™SPORT PS4 6,454 689 5,034 1:17
38 +4 The Crew® 2 PS4 6,409 794 5,066 1:16
39 -6 For Honor PS4 6,381 488 4,802 1:20
40 +34 Borderlands® 3 PS4 6,377 511 3,079 2:05
41 -4 NBA 2K20 PS4 6,238 397 4,043 1:33
42 +1 Mortal Kombat 11 PS4 6,206 779 5,373 1:10
43 +19 DARK SOULS™ III PS4 6,005 474 3,402 1:46
44 = Assassin's Creed® Odyssey PS4 5,920 371 2,677 2:13
45 -10 Monster Hunter World: Iceborne PS4 5,677 408 2,613 2:11
46 +9 Share Play PS4 4,855 2,402 9,415 0:31
47 -19 Battlefield™ V PS4 4,807 640 4,056 1:12
48 -10 Need for Speed™ Heat PS4 4,768 557 2,835 1:41
49 -4 Bloodborne™ PS4 4,671 589 3,098 1:31
50 +4 Persona 5 Royal PS4 4,627 240 2,129 2:11
51 +32 Marvel's Avengers PS4 4,597 515 2,665 1:44
52 +9 Call of Duty®: Black Ops III PS4 4,510 887 4,081 1:07
53 -1 HUNT: SHOWDOWN PS4 4,400 139 1,839 2:24
54 -13 STAR WARS™ Battlefront™ II PS4 4,395 695 3,688 1:12
55 -36 Ratchet & Clank™ PS4 4,350 847 2,813 1:33
56 -5 God of War PS4 4,271 495 2,311 1:51
57 +3 The Last of Us™ Remastered PS4 4,236 448 2,441 1:45
58 -8 SMITE PS4 4,229 236 2,659 1:36
59 NEW Diablo III: Reaper of Souls Ultimate Evil Edition PS4 4,189 242 1,724 2:26
60 -44 Remnant: From the Ashes PS4 4,083 596 2,297 1:47
61 -31 Tom Clancy's The Division® 2 PS4 4,047 283 1,908 2:08
62 -3 Fallout 4 PS4 4,026 307 1,923 2:06
63 +13 eFootball PES 2021 SEASON UPDATE PS4 3,995 194 2,838 1:25
64 -25 Rust Beta PS4 3,992 281 1,950 2:03
65 NEW It Takes Two PS4 3,708 546 2,100 1:46
66 +2 Farming Simulator 19 PS4 3,706 349 2,284 1:38
67 +30 No Man's Sky PS4 3,595 289 1,763 2:03
68 -3 Rogue Company PS4 3,436 524 2,873 1:12
69 -12 Marvel's Spider-Man PS4 3,401 601 2,596 1:19
70 +2 Skyrim PS4 3,394 289 1,660 2:03
71 NEW NieR Replicant ver.1.22474487139… PS4 3,383 201 1,580 2:09
72 NEW DIRT 5™ PS4 3,269 519 2,859 1:09
73 NEW The Binding of Isaac: Rebirth PS4 3,041 189 2,207 1:23
74 -7 Stardew Valley PS4 3,039 159 1,249 2:27
75 -41 Control PS4 2,980 440 1,836 1:38
76 -5 War Thunder PS4 2,896 218 2,163 1:21
77 -14 The Forest PS4 2,839 470 1,711 1:40
78 -3 Battlefield™ 1 PS4 2,794 483 2,464 1:09
79 -10 Call of Duty®: Black Ops 4 PS4 2,751 440 2,258 1:14
80 +5 Fallout 76 PS4 2,653 195 1,368 1:57
81 +12 Titanfall™ 2 PS4 2,567 501 2,515 1:02
82 +5 Battlefield 4™ PS4 2,549 426 2,209 1:10
83 -5 DOOM Eternal PS4 2,545 292 1,829 1:24
84 +14 Paladins PS4 2,518 372 2,057 1:14
85 +4 The Sims™ 4 PS4 2,465 302 1,207 2:03
86 NEW World of Tanks PS4 2,444 231 1,732 1:25
87 +12 Assassin's Creed The Ezio Collection PS4 2,440 145 1,197 2:03
88 -7 Call of Duty®: WWII PS4 2,346 540 2,130 1:07
89 NEW TEKKEN™7 PS4 2,310 354 1,965 1:11
90 NEW Terraria PS4 2,273 244 1,189 1:55
91 +1 Tom Clancys Ghost Recon Breakpoint PS4 2,267 258 1,115 2:02
92 NEW PLAYERUNKNOWN'S BATTLEGROUNDS PS4 2,249 327 1,732 1:18
93 -16 Warface PS4 2,248 214 1,743 1:18
94 NEW World of Warships: Legends PS4 2,241 194 1,878 1:12
95 = Uncharted 4: A Thiefs End PS4 2,225 345 1,553 1:26
96 NEW YAKUZA 0 PS4 2,166 139 1,033 2:06
97 NEW DARK SOULS™: REMASTERED PS4 2,153 230 1,382 1:34
98 -12 Need for Speed™ Payback PS4 2,145 548 2,034 1:04
99 -9 Far Cry® 5 PS4 2,114 307 1,246 1:42
100 -4 Marvel's Spider-Man: Miles Morales PS4 2,105 253 1,252 1:41