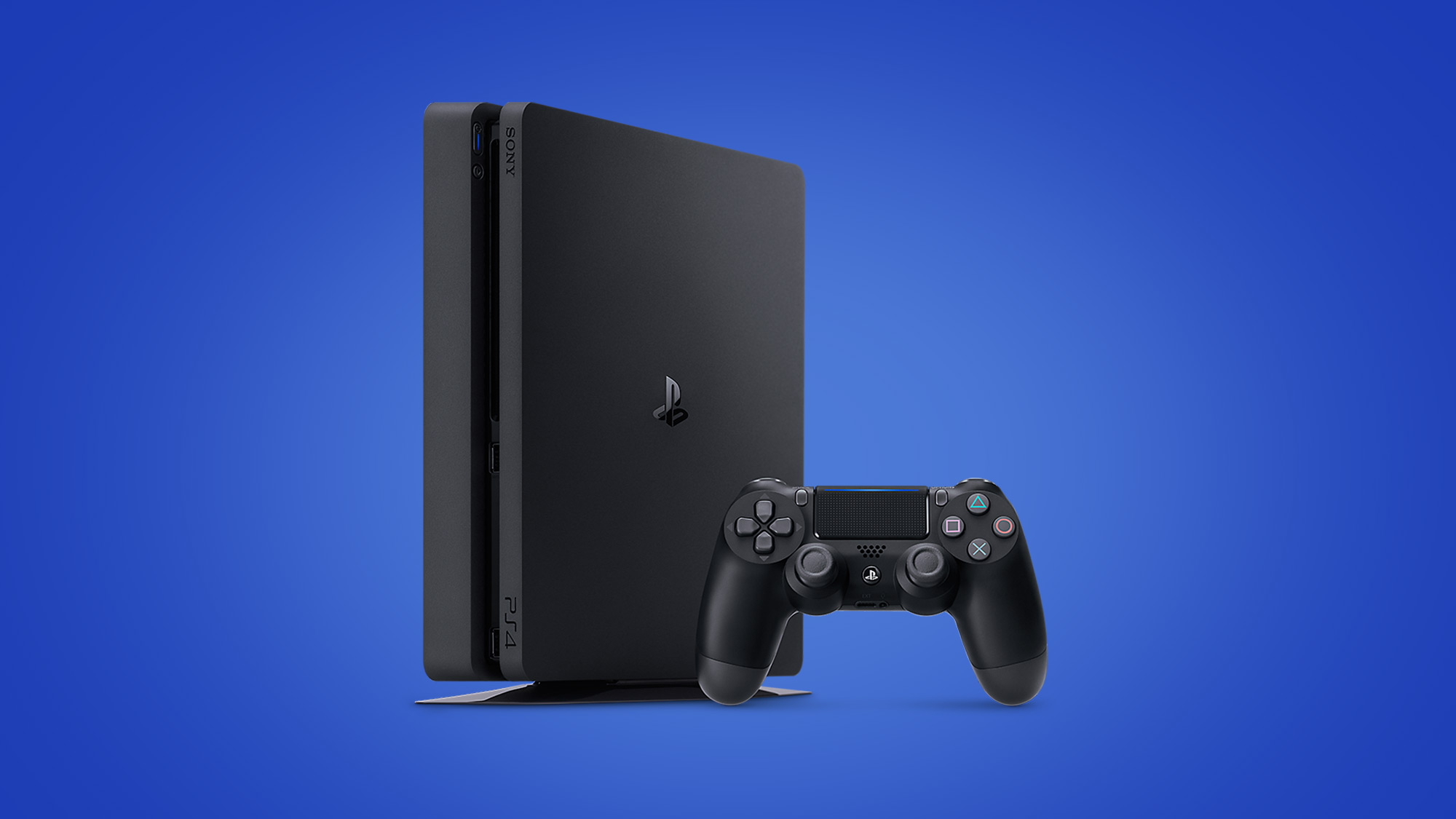 PS-TimeTracker has cooked up a list of the top 100 most played PS4 games in January 2021, something which it achieves by tracking the accounts that the bot is 'friends' with. It's been doing this for a while now, lets us know just how popular certain titles are every month.
Related Content – Sony PS5 Complete Guide – A Total Resource On PlayStation 5
---
The data can be seen below, featuring the game name, hours played, total players, sessions, and average session time.
1 Grand Theft Auto V PS4 81634 4405 44636 1:50
2 Fortnite PS4 79695 3973 59823 1:20
3 FIFA 21 PS4 64461 1774 37304 1:44
4 Call of Duty®: Black Ops Cold War PS4 64023 2979 41587 1:33
5 Call of Duty®: Modern Warfare® PS4 62646 3930 44584 1:25
6 Rocket League® PS4 55414 3883 51415 1:05
7 Apex Legends PS4 47635 2177 32627 1:28
8 Minecraft PS4 46896 3107 27376 1:43
9 Tom Clancy's Rainbow Six® Siege PS4 42711 2215 28733 1:30
10 Genshin Impact PS4 30838 1264 19724 1:34
11 Red Dead Redemption 2 PS4 29020 1833 15596 1:52
12 Cyberpunk 2077 PS4 27940 1402 12066 2:19
13 ARK: Survival Evolved PS4 26936 766 9282 2:55
14 Assassin's Creed® Valhalla PS4 22794 880 9957 2:18
15 Dead by Daylight PS4 21002 889 11290 1:52
16 Destiny 2 PS4 20314 681 8440 2:25
17 Ghost of Tsushima PS4 19451 1157 10152 1:55
18 Overwatch: Origins Edition PS4 18243 1101 12358 1:29
19 Shadow of the Tomb Raider PS4 11748 1785 7498 1:35
20 The Witcher 3: Wild Hunt – Game of the Year Edition PS4 10995 741 5295 2:05
21 The Last of Us™ Part II PS4 10358 913 5726 1:49
22 The Elder Scrolls Online: Tamriel Unlimited PS4 9855 249 4487 2:12
23 FIFA 20 PS4 9543 1031 7546 1:16
24 NBA 2K21 PS4 9391 233 5025 1:53
25 STAR WARS™ Battlefront™ II PS4 8991 1167 7426 1:13
26 Fall Guys: Ultimate Knockout PS4 7161 1755 8620 0:50
27 DEATH STRANDING™ PS4 6826 495 3269 2:06
28 The Forest PS4 6672 688 3220 2:05
29 Persona 5 Royal PS4 6659 278 2765 2:25
30 God of War PS4 6482 699 3673 1:46
31 Assassin's Creed® Odyssey PS4 6480 430 3230 2:01
32 Tom Clancy's The Division® 2 PS4 6458 400 2812 2:18
33 STAR WARS Jedi: Fallen Order™ PS4 6425 730 3917 1:39
34 The Crew® 2 PS4 6080 708 4477 1:22
35 Marvel's Spider-Man PS4 5899 755 4041 1:28
36 DAYS GONE PS4 5876 473 2965 1:59
37 Monster Hunter World: Iceborne PS4 5697 380 2507 2:17
38 Mortal Kombat 11 PS4 5689 677 4603 1:15
39 Horizon Zero Dawn™ PS4 5634 630 3078 1:50
40 DARK SOULS™ III PS4 5611 463 3497 1:37
41 Bloodborne™ PS4 5433 674 3652 1:30
42 DayZ PS4 5315 262 2538 2:06
43 GreedFall PS4 5157 1471 3646 1:25
44 F1® 2020 PS4 5109 332 3587 1:26
45 NBA 2K20 PS4 5073 427 3641 1:24
46 Battlefield™ V PS4 4925 609 3685 1:21
47 Brawlhalla PS4 4778 712 5719 0:51
48 Fallout 4 PS4 4753 348 2205 2:10
49 Warframe PS4 4667 234 2775 1:41
50 SMITE PS4 4589 237 2868 1:36
51 For Honor PS4 4559 389 3405 1:21
52 Call of Duty®: Black Ops III PS4 4512 721 3753 1:13
53 Marvel's Spider-Man: Miles Morales PS4 4502 483 2833 1:36
54 Gran Turismo™SPORT PS4 4485 526 3741 1:12
55 FINAL FANTASY XIV PS4 4467 100 1181 3:47
56 The Last of Us™ Remastered PS4 4465 520 2759 1:38
57 Need for Speed™ Heat PS4 4426 537 2958 1:30
58 Hollow Knight PS4 4299 576 2960 1:28
59 Share Play PS4 4216 1974 8013 0:32
60 Tom Clancy's Ghost Recon® Breakpoint PS4 4164 384 1922 2:10
61 DARK SOULS™: REMASTERED PS4 4045 298 2482 1:38
62 Skyrim PS4 3906 354 1972 1:59
63 Immortals Fenyx Rising ™ PS4 3875 196 1808 2:09
64 Assassin's Creed® Origins PS4 3798 287 1782 2:08
65 Fallout 76 PS4 3767 177 1698 2:14
66 Rogue Company PS4 3671 627 3325 1:07
67 FINAL FANTASY VII REMAKE PS4 3458 245 1771 1:58
68 Just Cause 4 PS4 3384 617 2420 1:24
69 Yakuza: Like A Dragon PS4 3332 116 1366 2:27
70 Borderlands® 3 PS4 3259 302 1538 2:08
71 Assassin's Creed The Ezio Collection PS4 3069 157 1372 2:15
72 Call of Duty®: Black Ops 4 PS4 3041 354 2120 1:27
73 Conan Exiles PS4 2988 155 968 3:06
74 Rise of the Tomb Raider PS4 2949 365 1643 1:48
75 eFootball PES 2021 SEASON UPDATE PS4 2923 159 2489 1:11
76 Battlefield™ 1 PS4 2916 583 2683 1:06
77 Nioh 2 PS4 2909 127 1138 2:34
78 Call of Duty®: WWII PS4 2886 538 2428 1:12
79 No Man's Sky PS4 2811 264 1299 2:10
80 Need for Speed™ Payback PS4 2782 633 2465 1:08
81 DOOM Eternal PS4 2764 320 1959 1:25
82 Middle-earth: Shadow of War PS4 2717 320 1377 1:59
83 Far Cry® 5 PS4 2690 360 1620 1:40
84 HITMAN™ 2 PS4 2648 373 1845 1:27
85 Black Desert PS4 2570 120 942 2:44
86 Battlefield 4™ PS4 2506 383 2043 1:14
87 EA SPORTS™ UFC® 3 PS4 2466 475 2484 1:00
88 War Thunder PS4 2465 168 1710 1:27
89 Farming Simulator 19 PS4 2460 258 1437 1:43
90 Persona 5 PS4 2383 193 1209 1:59
91 Uncharted™: The Nathan Drake Collection PS4 2346 398 1630 1:27
92 Vigor PS4 2342 508 2156 1:06
93 Sekiro™: Shadows Die Twice PS4 2325 216 1407 1:40
94 Madden NFL 21 PS4 2283 139 1617 1:25
95 The Sims™ 4 PS4 2231 321 1283 1:45
96 Path of Exile PS4 2225 113 943 2:22
97 DRAGON BALL FighterZ PS4 2176 246 2012 1:05
98 Warface PS4 2167 207 1896 1:09
99 Detroit: Become Human™ PS4 2134 323 1188 1:48
100 Diablo III: Reaper of Souls – Ultimate Evil Edition PS4 2127 192 1022 2:05