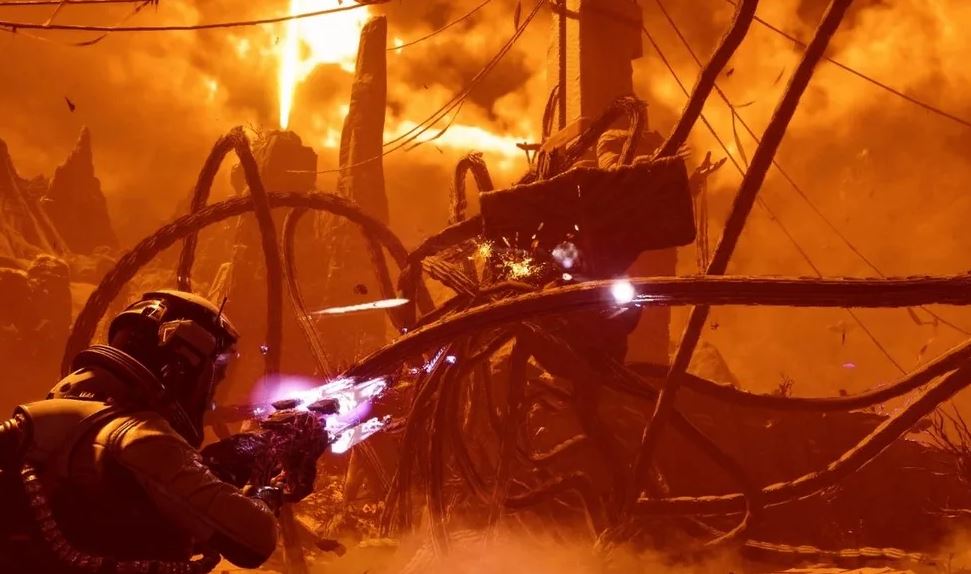 After Sony unveiled the two new color schemes for the DualSense, Housemarque has gone in-depth on the PlayStation Blog, detailing how they created Returnal's immersive DualSense effects.
The game's Haptic Feedback was led by a key member of staff, Harvey Scott from PlayStation Studios' Creative Services Group in London. Henri Markus, from Housemarque, was a key figure who spent a lot of time with the adaptive triggers, with him and Harri Tikkanen (co-founder of Housemarque) settling on the alternative fire functionality.
Harvey Scott, a Sound Designer at Housemarque highlights on the PlayStation Blog that the haptic feedback in powered by a technology that makes it similar to a loudspeaker or headphones. Therefore, Scott was able to take the principles and techniques for sound and apply them to the controller.
One example of this is the rain in Returnal, which is complemented by haptic pulses simulating raindrops falling, all procedurally synthesised. Housemarque also highlights that thanks to the DualSense controller they can now make watching cinematics a more active experience with haptic sensations complimenting what is happening on the screen.
One feature highlighted here is how Selene's dashing will shift weight to the controller's side which the dash corresponds to, with the shock of her landing also increasing the further the drop is.
Related Content – Sony PS5 Complete Guide – A Total Resource On PlayStation 5
During development, Housemarque realised that they needed to differentiate Parasite damage from other forms of damage and the DualSense allowed them to do that, with a tightening grip feeling being used.
The team also created a baseline for what the standard level of haptic feedback intensity would be, meaning that when the time came, they could ramp that up to deliver an intense shock to you and the controller. You can read about some of these features in more detail on the PlayStation Blog.
And, if you haven't played Returnal yet, read our review to see why it is the first true showcase of the PS5 generation.
Returnal is available now on PS5.
Source – [PlayStation Blog]