Sony has blown the lid wide open on the PS5 in terms of its design and specifications in recent weeks, but one you may have missed what the console looks like from the back. If that's the case, then check out a shot below.
Check Out The PS5 From The Back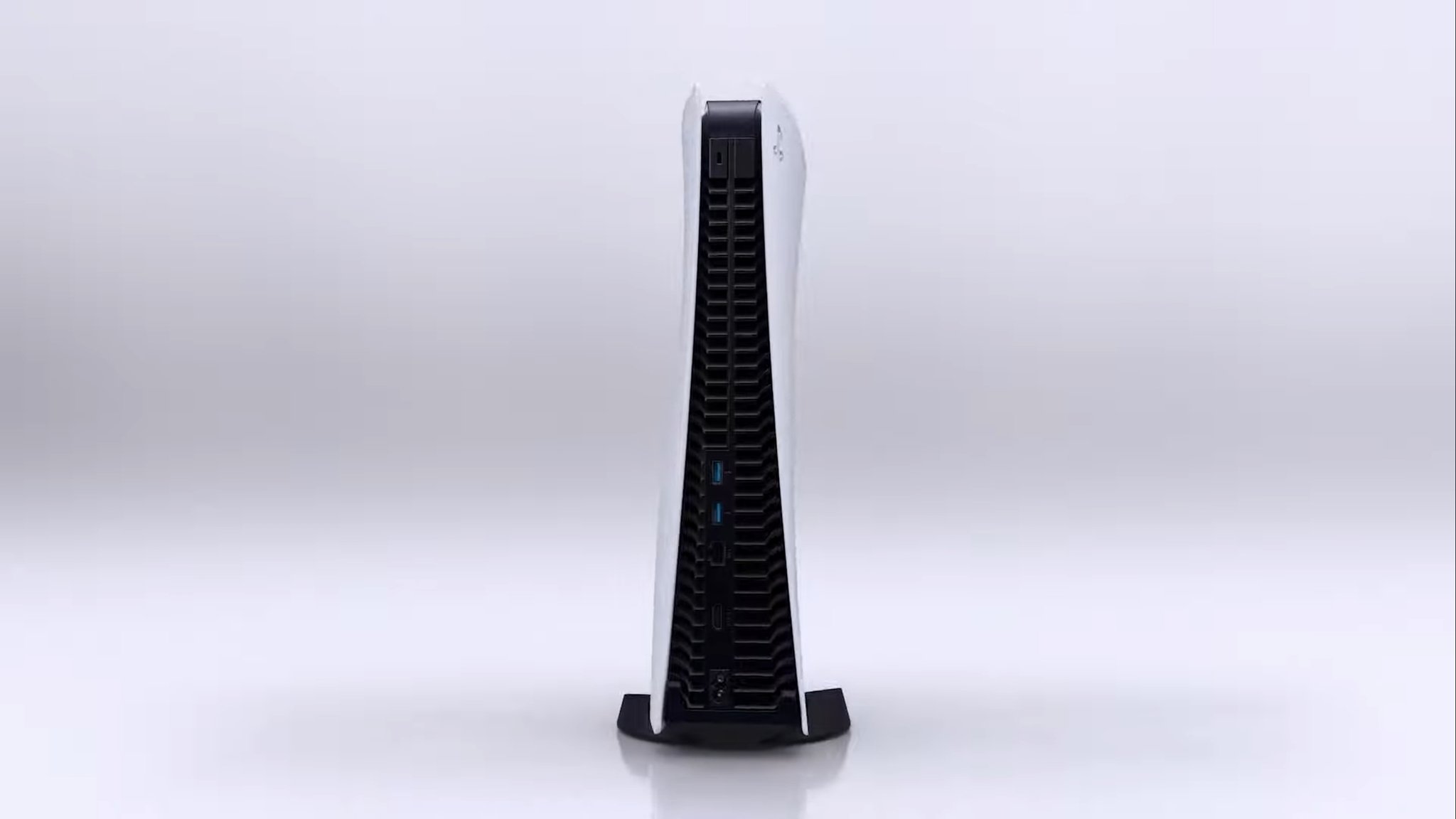 Obviously there's not an awful lot to see other connections of for the power supply and HDMI cable, as well as a glimpse at the various USB connections.
The PS5 is scheduled for release in the US and Japan on November 12 and in the UK and Europe on November 19. There's two versions of the console available for purchase: the Standard Edition ($499/£449) and the Digital-Only Edition ($399/£359).
Sony opened up preorders for the PS5 earlier this month, where the console promptly sold out across the globe. It was restocked in numerous high-profile retailers last week, before again selling out. Right now it's not known if there will be more stock allocated to launch day deliveries, but we can hope.