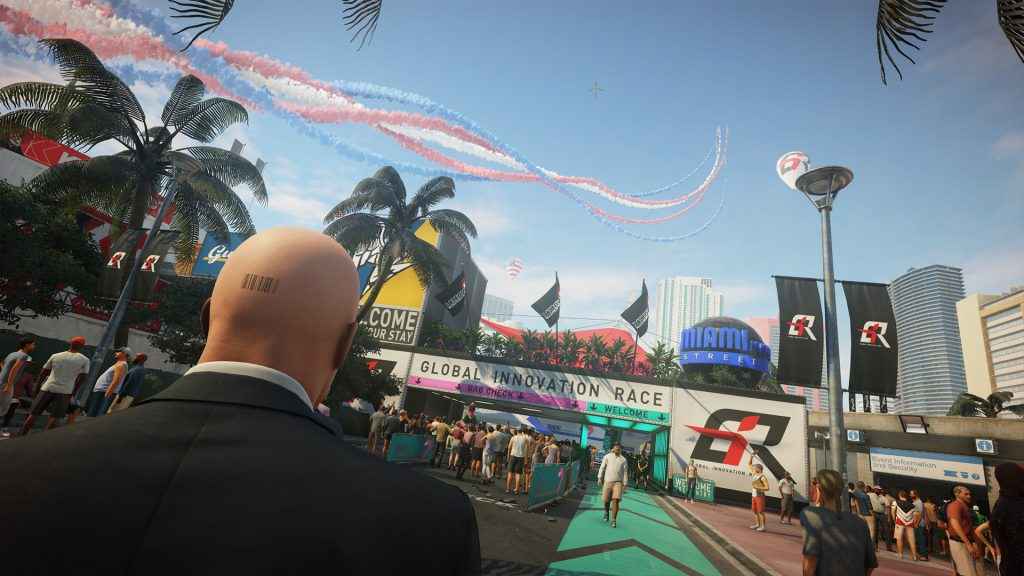 IO Interactive has lifted the lid off a new area coming to Hitman 2, the sequel to the stealth-based adventure. In a brand-new trailer, the bald-headed assassin heads to the jungle of Columbia.
The Santa Fortune trailer details a lush tropical rain forest where the Hitman will need to ply his trade. The new environment opens up new opportunities for Agent 47 as he heads through the undergrowth with rain pouring down, ventures through a native village, and explores ruins and caves.
Hitman 2 Takes Us To Columbia
Standing in his way is a vicious drug cartel and a mansion heavily fortified with armed-guards. Like the previous game, they'll be multiple ways you can approach each of the missions.
Other locations in Hitman 2 include Miami, which features huge crowds consisting of up to 2,000 NPCs.
If you're thinking of picking up Hitman 2 when it releases on November 13, then you can get in some great practice by pre-ordering. Pre-order Hitman 2 and you can step right into the action with the new Sniper Assassin mode today. This is standalone game mode for two-players to approach missions co-operatively, which should open up a wealth of new opportunities.
If you think you're a hot-shot, you can also win a really cool prize by entering the official Hitman: Sniper Assassin competition. Simply, get one of the three highest scores in solo mode before November 6, and you could win a digital rendering of yourself!
You can view all the terms on the official Hitman 2 website.