New to the PlayStation 3? We're sure you are in the market for the perfect controller, fighting stick, and headset. PSU has you covered. With December hitting us faster than we thought it would, the time is right to figure out what PlayStation 3 accessories are the best to buy. Sure, it's a big undertaking to go through the countless terrible controllers, headsets, or other garbage that gets released each year, but we're doing it for you!
Controller – Sony DualShock 3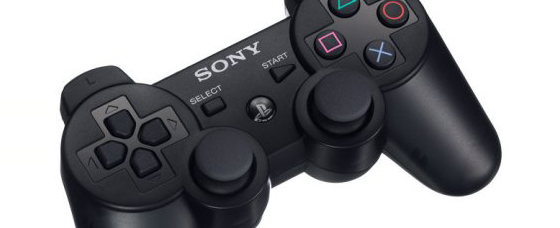 This is the classic first-party controller, but for PlayStation 3 veterans, it's simply old faithful. Best in class, best in show, Sony has kept the classic controller top in both, and no one has seemed to catch up to this beauty. Now that it's relatively easy to find different color options for the DualShock 3, there's no reason not to pick one up.
Controller Accessory – Nyko Charge Base 2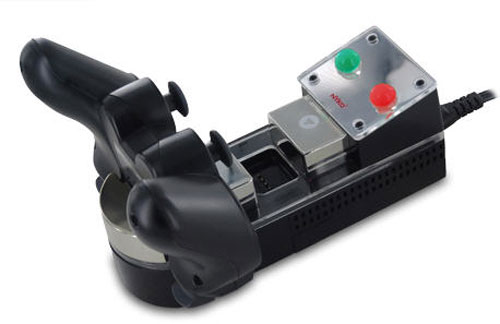 With your new controller, you might want a place to hold it and keep it charged. The Nyko Charge Base 2 works out quite nicely. It'll hold two DualShock 3 controllers, and charge them at the same time. For us, this accessory is more about having a nice place to keep your controllers–charging is just an added benefit.
Headset – Astro A50


Headsets have always been a favorite of ours, they not only enhance the gaming experience, they can also provide a decent microphone as well. If money if no object to you, then there is no way you can go wrong with the Astro A50s. This $300 option is wireless, features Dolby Digital 7.1, and feels fantastic on the head. In our testing, the wireless technology behind this headset is flawless, pumping out game audio with no distortion, drops, or otherwise unwanted attention. The A50s also have built-in Bluetooth, meaning you'll be able to connect it to your PS3 for microphone use relatively easily. And don't forget: This headset is universal, working on consoles and PC.
Headset – Ear Force DP 11
For those with a budget in mind, we suggest the Ear Force DP 11 by Turtle Beach, which costs $119.95. It features full size 50mm speakers, and Turtle Beach's proprietary DSS2 surround sound processor for all your fine tuning needs. This headset will also work with your PC.
Fighting Stick – Anything on Eightarc
With the fighting game surge this generation, many people playing with regular gamepads are looking to try out an arcade-style joystick. You couldn't go wrong with anything sold from Eightarc at the moment. Earlier this year we reviewed the Eightarc Ebony and Ivory, giving them a 10/10 score. They're both masterfully crafted; in fact, they are the same stick just with different colors.


However, this year we're more interested in Eightarc's QANBA Q2. It has all the arcade-perfect Sanwa parts, but this stick is more easily reversible for left-handed players, features a curved wrist rest, and all the action buttons on the side. Also it's on sale for $99.99 right now. The Ebony or Ivory models will run you $184.99.
Cables – Monoprice
Buying a family member a PS3 this holiday season? Be sure to do the right thing and include an HDMI cable to go with the console. No, you don't need the expensive $20-30 cables you see in your local retail stores. Those are all overpriced and the exact same thing on the inside as more affordable options. We give a wholehearted endorsement of www.MonoPrice.com, they are by far the best place to purchase any type of audio/video cables, and they're always at a low price.