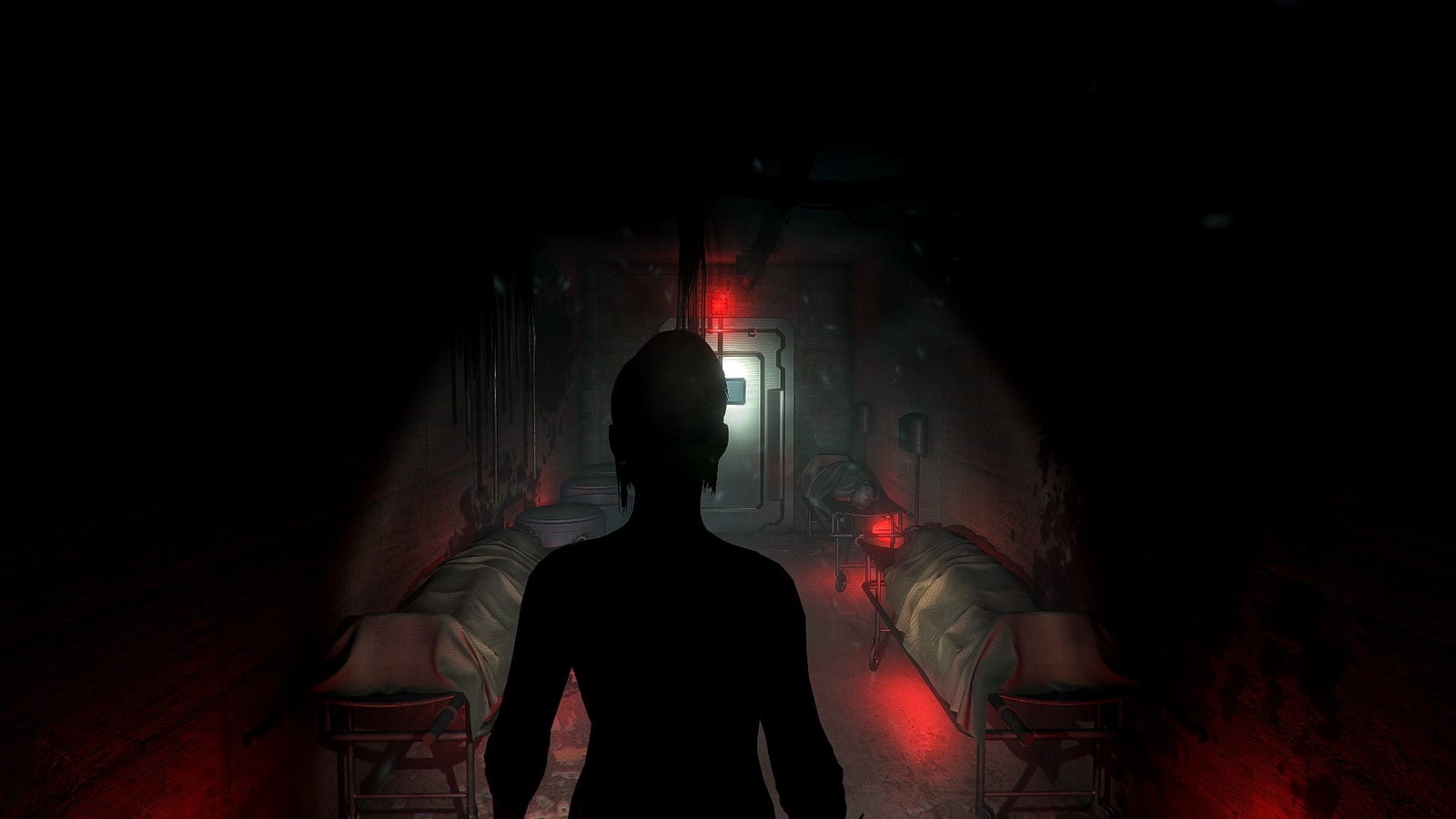 Dead Drop Studios has announced the its classic horror franchise Outbreak is getting exhumed on PS4 from tomorrow, with the entire series becoming available for Sony's current-generation home console.
Outbreak PS4 Arriving Just In Time For Halloween!
Outbreak will be released for the PS4 for $9.99 alongside a 10% launch window discount, and in case you're not up on your classic horror, was made as a homage to the co-op survival titles from the early 2000s. Players find themselves trapped in a deserted hospital in the midst of an undead outbreak, and you'll have a group of survivors to choose from, each one offering unique abilities.
The game can be played solo or with a friend, with multiple game modes on offer including Campaign story mode, the Onslaught horde mode or the Nightmares mode, which is designed for solo play.
The hospital is packed full of labyrinthine halls, offices, underground tunnels and even a hidden laboratory to explore, and players will gradually uncover the fate of those trapped in the building via records left behind. This isn't a game that holds your hand, either; Outbreak gives you one life only, and if you snuff it, you'll have to restart the scenario.
Outbreak features classic tank controls similar to Resident Evil, but if you can't get to grips with those, you can plump for new modern controls in the PS4 release.
Here's the blurb for more info:
The Outbreak series was born out of a love for classic survival horror – a genre that doesn't get many entries nowadays. As I built these titles, my design philosophy was to look to the classics for inspiration, then see how modern gameplay and design elements could augment them. From inventory slots that treat keys and shotguns the same size, to tucking lore away within written logs scattered around, every decision was designed to drag you back to those bygone years.
In addition to Outbreak, players can also sink their teeth into Outbreak: Epidemic, Outbreak: Lost Hope, which offer a more action-packed experience, as well as classic survival horror offerings Outbreak: The New Nightmare and Outbreak: The Nightmare Chronicles.
Furthermore, the Outbreak Collection will be getting a physical release on PS4 via Limited Run Games, with more details coming at a later date.
[Source – PlayStation Blog]