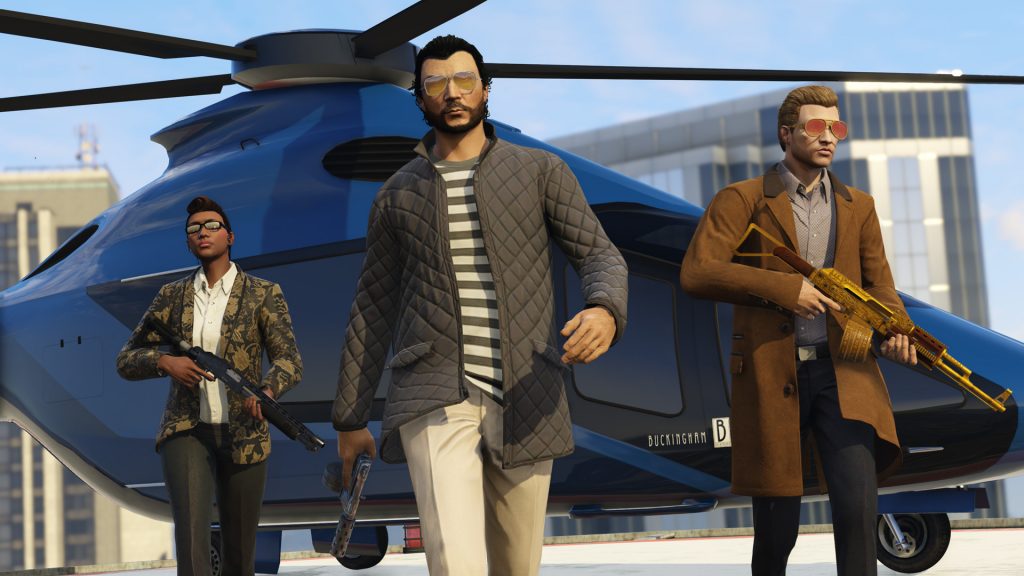 Three-Card Poker is all the rage on GTA Online. But if you've been struggling to play it, we're here to help. It's easy to play, and once you become good at it, you could exploit your skills in online casinos and play the game for real money. But before then, here's how to play it.
A Bit of Context
Three-Card Poker arrived on GTA online in July this year after Rockstar officially opened the Diamond Casino & Resort establishment. If you haven't relished GTA for months, you can remember the casino with a sign that always read "Opening Soon."
It's now open and equipped with casino games offered in real-life gambling establishments. What's more, you can play the games using a new currency introduced at the same time as the casino. When you visit the joint, you must purchase playing credits before you can begin to play any games.
The starter's pack costs GTA$500 and awards you 5000 casino chips. You purchase them through a few commands on the on-screen prompt. Alternatively, you can visit the cashier booth on the ground floor to acquire bonuses or purchase more chips.
Similar to regular casinos, there are limits on how many chips purchase you can purchase per day. The game sets its limits at 20,000 chips. There's also a VIP membership, but you need to buy a penthouse to join the prestigious program.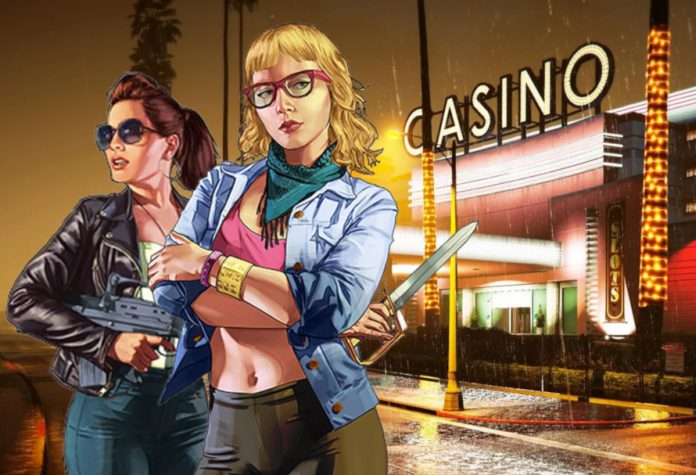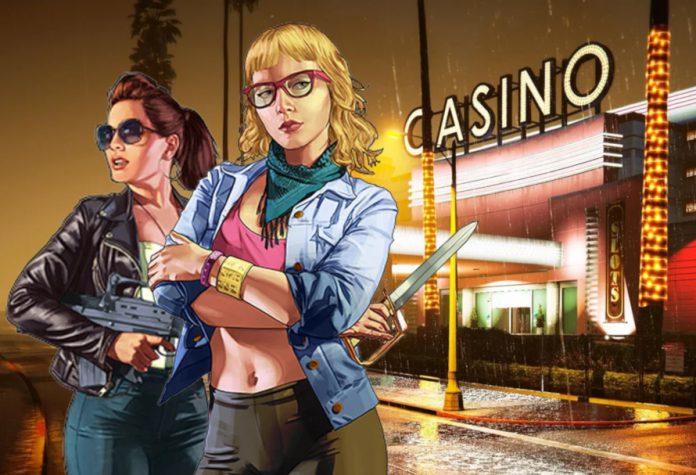 Where to find 3 Card Poker
Three Card Poker looks complicated to beginners. And compared to most casino games on GTA online, it takes some time before you can comprehend it. On the bright side, it's one of the best gambling games in the casino. Even with minimal skills, you can quickly make one million dollars within an hour.
So, how's the game played?
Whether you play against the dealer or fellow players, three-card poker is played with one deck. In GTA, you compete against a dealer who stands in front of a customized table. Rockstar did an incredible job of replicating a real casino.
The card poker table is elegantly designed and features logos and features you find in Las Vegas casinos. You can also view the minimum bet on a card displayed next to the dealer. You can also increase the bet size if you're in a mood to splurge your loot in the game.
When it comes to rules, 3-card poker is slightly different from most online poker games. Unlike Texas Hold'em where flushes rank higher than straights, the opposite is true in 3-card poker. So, when you land a straight in the game, make sure you up your ante to the maximum.
To be more specific, a straight hand ranks above the flush, pair, and high card. You won't find the two-pair hand in this game, though. Surprisingly, three of a kind ranks higher than a straight. In fact, it's the next best hand just below a straight flush. Don't expect to get a full house or a royal flush also, as the hands don't exist in the game.
Two Ways of Winning 3-Card Poker
You can play the game using the ante-play method or the pair plus option. That applies to all casinos, including the Diamond Casino in GTA Online. To play the first option, all you need to do is place a bet in the ante-play icon. To play using the pair plus option; wager in the respective space.
With both methods, the dealer hands out all players around the table three cards. With the ante-play, you can fold or up your bet as you wait for the next round. It's a different case with pair plus, though, since you only go to the next round if no one wins.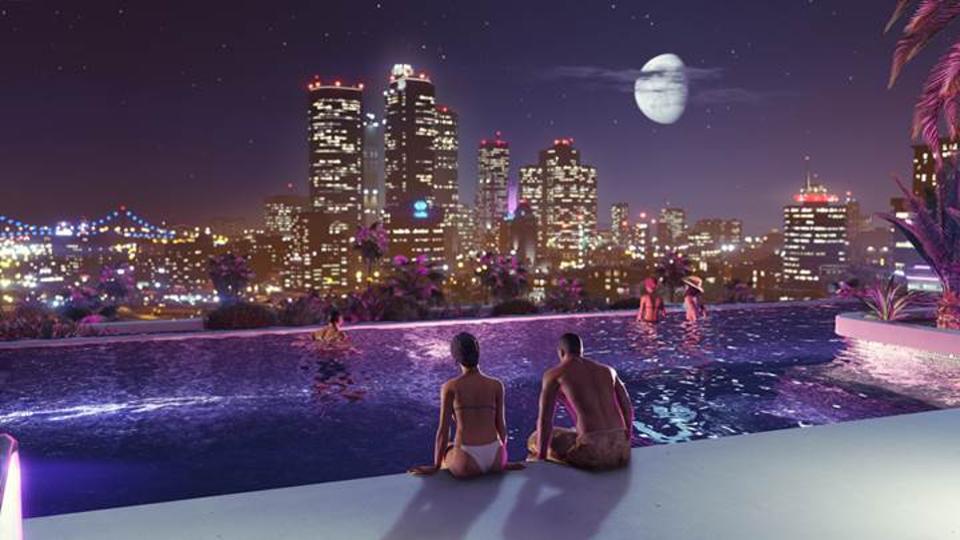 Settling Payments
When it comes to settling payments, you win in ante-play when you produce a better hand than the dealer. There's one exception, though. In case the dealer gets a hand of Jack or lower-value cards, you win and get paid even money.
With pair plus, you don't need to beat the dealer to earn the pot. Producing a pair or a better hand will usually make you the winner. But because they're different kinds of tables, the payout can be different. If you get a flush, you get paid 3-1. A win with a pair earns you a payout of 1-1. A three of a kind win gets you 30-1 while a straight flush lets you keep 40 times your bet size.
Supplementing your 3 Card Poker Income
If you get bored playing three card poker or you don't seem to be winning anything, there are alternative ways to earn money. In the same Diamond Casino establishment, you can play slot machines, bet on horse races or relish other table games like roulette and blackjack.
Slots are the easiest games to play in any casino, and that applies to GTA Online too. The games have a payout of 98.7% in the Diamond Casino, which is impressive by all standards.
With horse racing, there's an event every five minutes. There's not enough data to help you analyze the jockeys in the game, but you can follow the odds given. Horses with low odds have the highest chances of winning. But they also pay out the least amount of money.
If you choose to play roulette, note that you'll be playing the standard American roulette game. It features an extra pocket, for the uninitiated, which makes its house edge a tad bit bigger than European roulette. Nonetheless, it's an enjoyable game, and you won't be using real money, anyways.
Blackjack is arguably the most popular card game in GTA Online. That's because it's easy to play and features straightforward rules. Produce cards whose total value is closest to or equal to 21. And if your hand is better than that of the dealer, you win.
To Conclude
If you've heard people talk about 3-card poker in GTA Online, now you know how to play it. The game is relatively easy to play and offers some of the most impressive payouts in the Diamond Casino. So, if you want to accrue your GTA dollars, head to the casino and try the game.