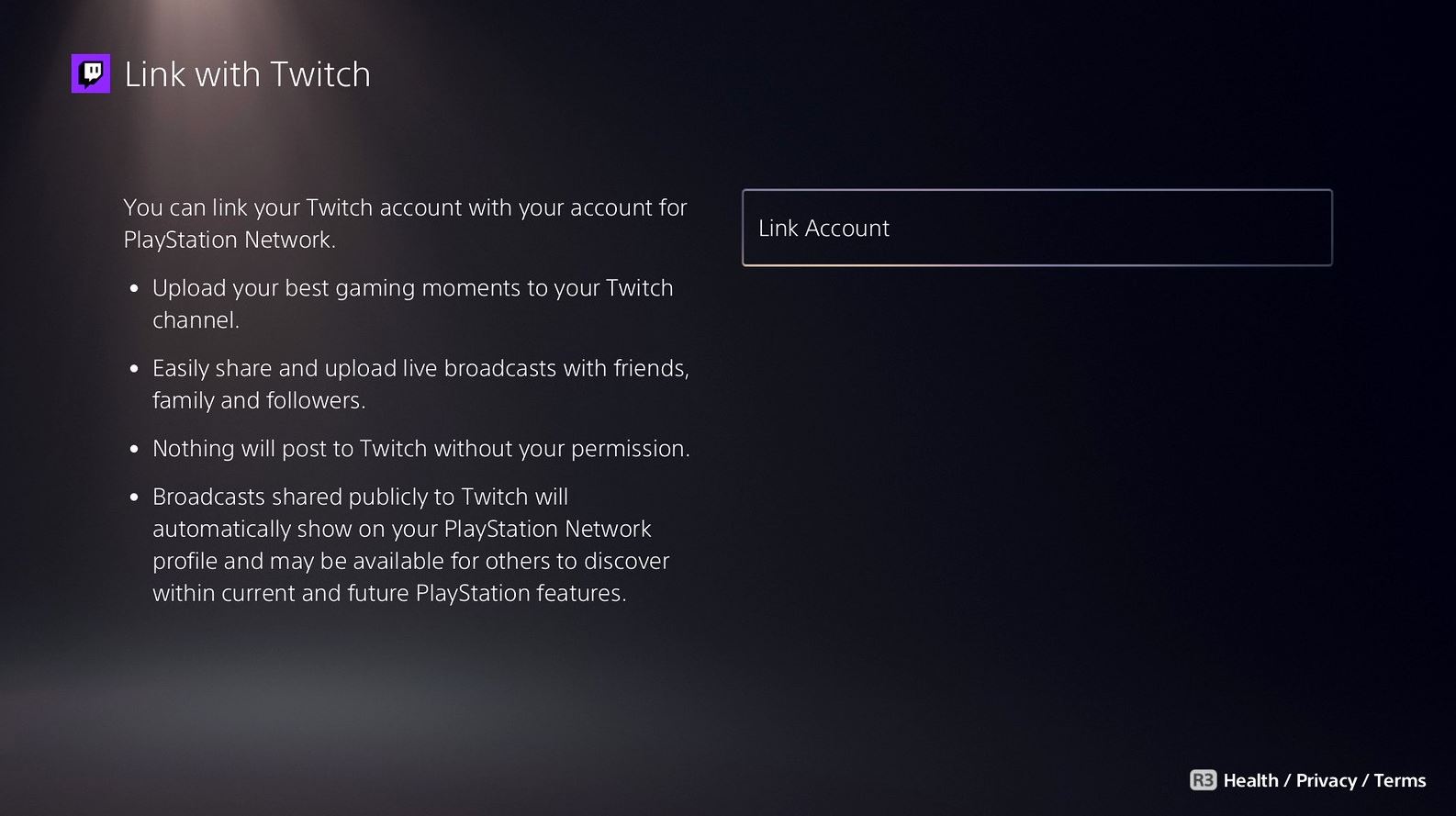 Sony has detailed how to stream on Twitch from your PS5, including how to set up and link your Twitch account to your PS5, and how to stream directly from your console to the service. This guide will teach you everything you need to know about Twitch on PS5.
On this page:
How To Link Your Twitch Account To Your PS5
---
You can link your Twitch account to your PS5 by heading to the Settings menu at the top of the PS5 UI. From there, choose the option called 'Users and Accounts'. Scroll down to the third option, which is 'Link With Other Services'. From there, choose Twitch and then click links account, following the instructions on the screen. Doing this will allow you to set up the back-end of the PS5 and allow you to be ready to stream whenever you want. You will need to activate two-factor authentication if you want to stream from your PS5.
How To Start Streaming From Your PS5
---
To start streaming from your PS5, hit the Create Button on the DualSense controller whilst you are playing a game. Select 'Broadcast' from the options and choose 'Twitch'. The Broadcast option can also be selected from your customised Control Centre. After choosing Twitch, set a title, add a camera if you have one, and customise your overlay and position. Then hit 'Go Live' to start streaming.
In order to stop streaming, press the Create button on the DualSense controller and select 'Broadcast'. Then, choose to stop streaming. Streaming can also be stopped from the Command Centre.
The PS5 is available now.