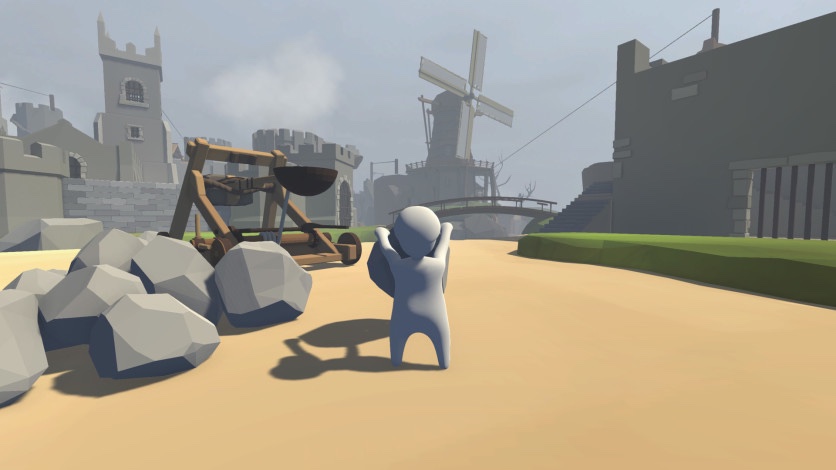 Well this was somewhat unexpected. Curve Digital and developer No Brakes Games have released a brand new patch for Human Fall Flat. You can catch the Human Fall Flat PS4 1.05 update patch notes below.
And, to be fair, you won't be very long because there's a lot to them. At all. The patch clocks in at 464MB in size.
Human Fall Flat PS4 1.05 Update Patch Notes
Added support for Ice level
And that's yer lot!
Presumably the ice level support is needed for some forthcoming DLC release which will be happening shortly, as developers tend to patch games in advance to prepare them for the new content. Well, it looks like the promised ice level content for Human Fall Flat releases for PS4 this week! Huzzah!
In case you missed what all the fuss was about surrounding Human Fall Flat when it released on PS4 back in 2017, the game is a co-operative or solo physics based adventure where you are tasked with solving a number of physics based conundrums in each level in order to get to the end.
Naturally, the most fun comes with friends as the whole thing quickly devolves into a not quite so co-operative, shenanigan-filled escapade in which the actual objective fades into the background as people have far too much fun pushing each other off cliffs in various ingenious ways.
You can catch the PS4 trailer for Human Fall Flat's ice level DLC below:
Source: PlayStation Store