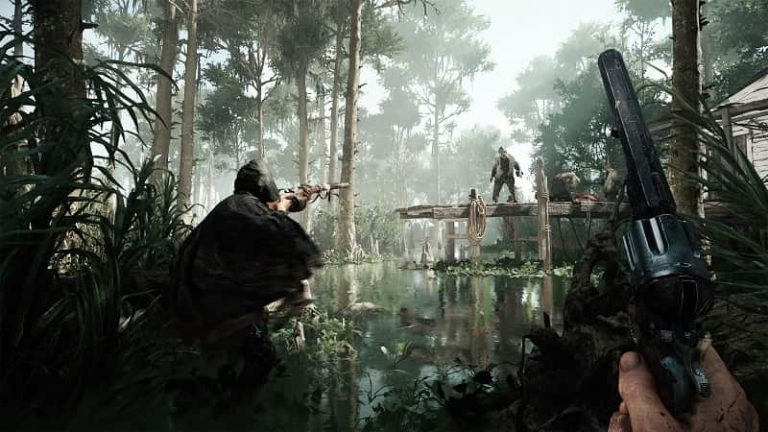 Crytek has announced the Hunt: Showdown update 1.38 patch notes, which is available for the PS4 and Xbox One versions of the game with another round of bug fixes.
Related Content – Sony PS5 Complete Guide – A Total Resource On PlayStation 5
---
Fixed a bug that allowed players to sprint through concertina mines without being damaged.
Fixed a bug where the Scottfield would appear under the ground when dropped by a dead Hunter.
Fixed a bug that caused the unlock ranks of the Caldwell Pax and Caldwell Rival were incorrect. Pax is back to Rank 18 and the Rival is back to Rank 10.
Fixed a bug that allowed players to "kill" dead hunters that had disconnected from the game. This also caused those dead hunters to appear in Dark sight.
Fixed a bug that caused a placed bear trap to go off instantly when set on a dead hunter.
Fixed a bug that allowed players to spectate dead or Hunters that had already extracted.
Fixed a localization error in the description of the Scottfield incendiary ammo in the Book of weapons.
Fixed a localization issue with the description text for the Scottfield in German.
Fixed some typos in the German description of the Scottfield in the store, roster tab and the Bloodline progression page.