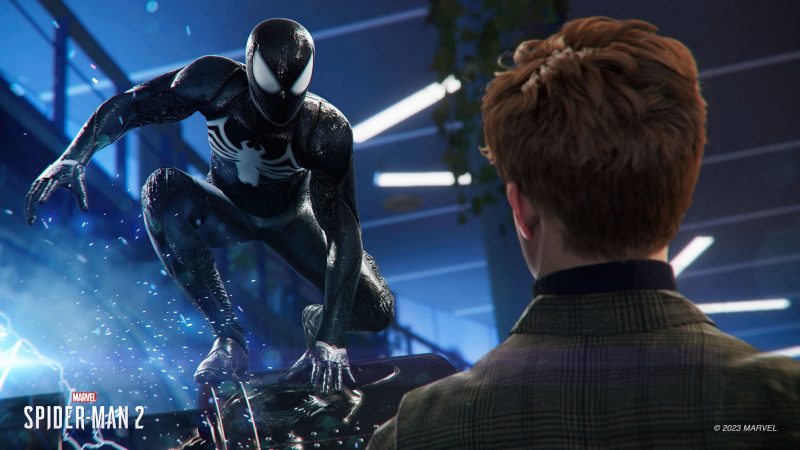 Insomniac and the rest of the PlayStation community can't wait for Marvel's Spider-Man 2 to swing into the wild and be in the hands of players everywhere, and you can bet plenty of them will be going for the game's Platinum trophy.
So Insomniac decided to go ahead and give the trophy hunters in particular another teasing jab before the game's launch, and reveal a partial trophy list for the game. It's not the full list, and there's no real spoilers from any of the 25 trophies shown.
But it does confirm the return of everyone's favourite pigeon parent, Howard, who is voiced by none other than Dave Fennoy, the same actor who many will also know from The Walking Dead Telltale Series as protagonist Lee Everett.
Your mileage may vary with Howard's pigeon collecting tasks, but it's his character that has endeared him to fans when he was introduced in Marvel's Spider-Man (2018). He even returned in Miles Morales, so it's not a surprise to see him again.
You can check out the partial list that Insomniac published on Twitter for yourself, below.
Dedicated – Collect all Trophies
Superior – 100% Complete all districts
Heal the World – Finish the main story
To the Max – Purchase all gadget upgrades
Kitted Out – Purchase all available Suits
Amazing – Reach Max Level
Friendly Neighborhood Spider-Man – Complete all FNSM requests
Foundational – Complete all EMF Experiments
Evolved – Defeat 100 enemies with Evolved Venom abilities
Surge – Use Symbiote Abilities 25 times during Symbiote Surge
Armed and Dangerous – Defeat 100 enemies with Spider-Arm abilities
Fully Loaded – Purchase all of Spider-Man's Suit Tech upgrades
Brooklyn Pride – Complete "A Gift"
My Community – Complete "Hard Bop"
Funky Wireless Protocols – Solve the mystery of the Spider-Bots' origin
Stylish – Equip a Suit Style
Slack Line – Stealth takedown 25 enemies in stealth from the Web Line
Hang Ten – Perform 30 Air Tricks in a row without touching the ground
Overdrive – As Miles, use Reverse Flux to pull 6 or more enemies together simultaneously
Soar – Using only your Web Wings, glide from Financial District to Astoria without touching the ground
A New Adventure – Help Howard
Resourceful – Collect a total of 10,000 Tech Parts
Co-Signing – Complete all Tech Stashes
New York, New York – Complete all Photo Ops
A New Suit – Acquire the Black Suit
Source – [Insomniac]