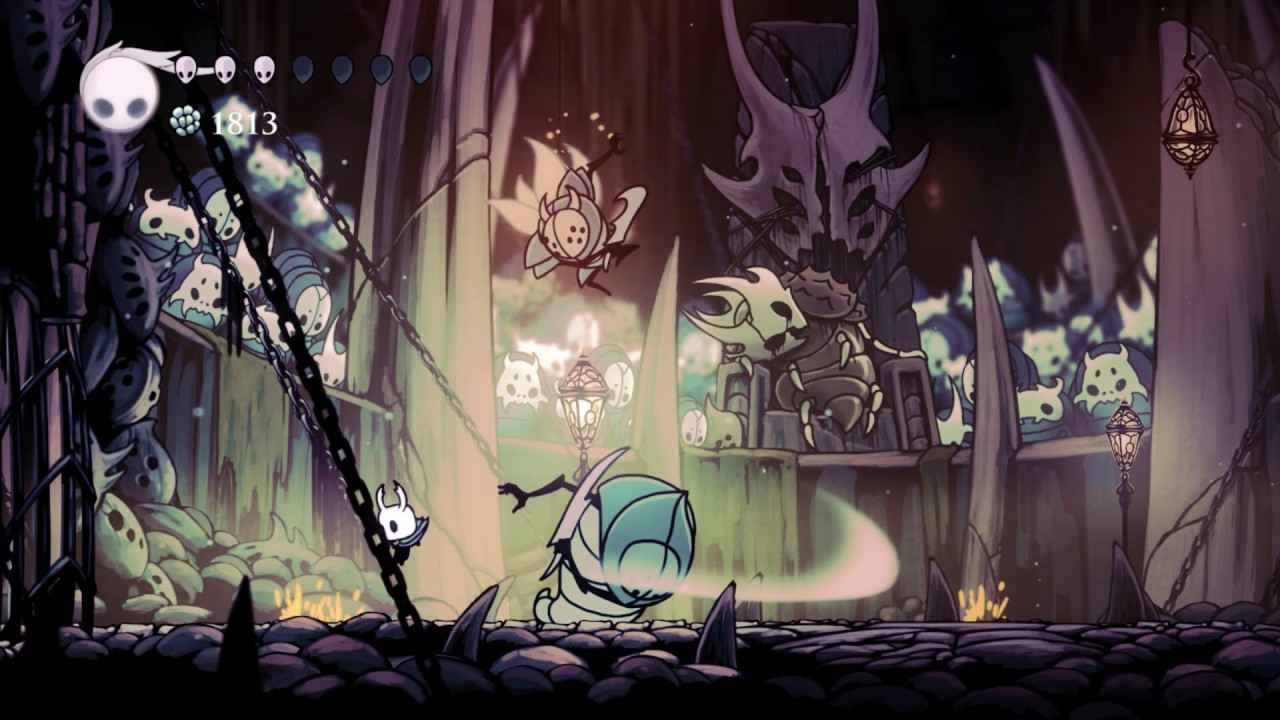 Update 12/09/2018
As revealed on the PlayStation Blog yesterday afternoon, the PS4 version of Hollow Knight will arrive in just two weeks' time on the 25th September.
However, if that wasn't exciting enough, Hollow Knight: Voidheart Edition (as it's known on PS4) comes packaged with all four of the game's impressively large expansions. That's Hidden Dreams, The Grimm Troupe, Lifeblood, and Godmaster.
The game is available for pre-order right now, with PS Plus members entitled to a nice 20% discount.
Original Story 20/08/2018
Metroidvania game Hollow Knight has received rave reviews since its release on PC in 2017. With Team Cherry's crowd-funded action-adventure just released on Nintendo Switch this month, the question on PlayStation gamer's lips is: Is Hollow Knight coming to PS4?
Good news! One of the best indie games on PC is coming to PS4 and Xbox One. Hollow Knight from Skybound games will be coming to both consoles digitally and with physical editions.
Initially, Hollow Knight was only going to be released for PC, but in the FAQ section on the Kickstarter page they initially expressed desire to bring it to console should they exceed their goals.
When asked if they would be bringing Hollow Knight to console, they said:
We would love to – it's be a dream come true! At the moment we're only targeting PC, Mac and Linux – developing for consoles takes a lot more money/effort/time. But! If we meet our goal and then exceed it by a decent amount, then absolutely it's something we're going to try and do!

Want to see Hollow Knight on your home console? Want to carry him around in your pocket on public transport? Help us spread the word and get enough funding and support to make it happen!
Check out Hollow Knight in action.
So, the developer smashed through its modest $35k funding goal and reached $57k by the time Kickstarter campaign ended. With that extra cash, and the money gained from sales on Steam, they've been able to create the Switch version.
Now they've teamed up with Team Cherry, Adult Swim and White Rabbit to bring Hollow Knight to PS4 and Xbox One in Spring 2019. Additionally, the team will also release indie game, Death's Gambit.