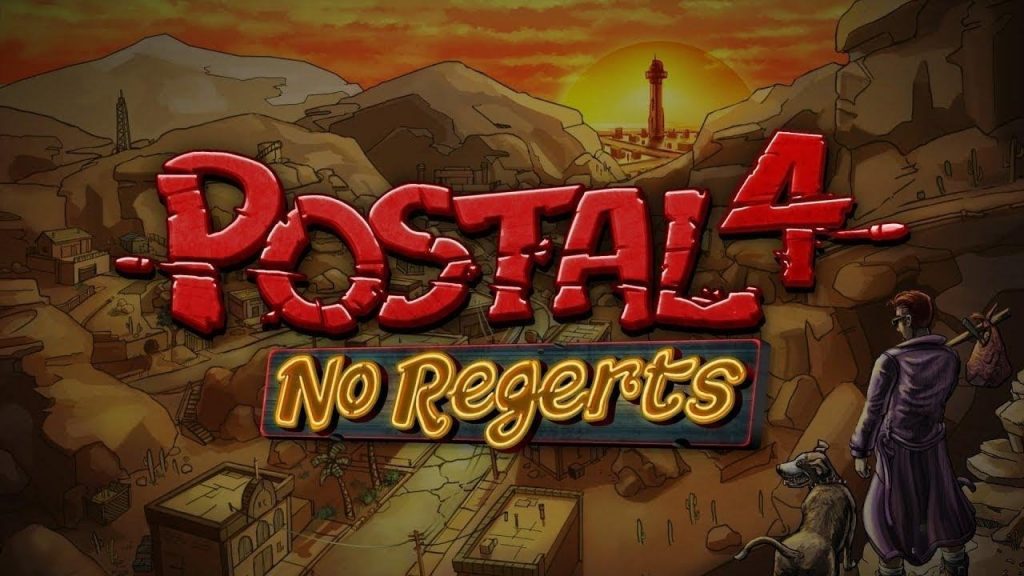 Is Postal 4 coming to PS4? That's the question we're hearing a lot of folk asking after the game was announced for a Steam release earlier this month, courtesy of developer Running with Scissors. It's still very early days, obviously, but we're going to look at the possibility of a Postal 4 PS4 release and update you with any info as we get it.
Postal 4 PS4
Postal 4 has only just come out via Early Access on Steam, so it's unsurprising we haven't heard anything at this point about a Postal 4 PS4 release. We'll be sure to keep an eye out for any details about a potential PS4 version of the game.
What Is Postal 4?
Here's the official blurb straight from the game's developer:
The only two to walk away from the cataclysm unscathed, the hapless everyman known as the POSTAL Dude and his loyal companion Champ, drive aimlessly through the scorching deserts of Arizona looking for a new place to call home.

After a fortuitous gas station rest stop ends with their car, trailer home, and the rest of their worldly possessions stolen, all the Dude's seemingly got left to his name is his canine cohort and his bathrobe, and neither of them smells all that great. However, on the horizon, the duo glimpses an unfamiliar and dazzling town that beckons to them. What untold prospects lie within? Fame? Fortune? Maybe a bidet or two? Edensin awaits.

POSTAL 4: No Regerts is a satirical and outrageous comedic open world first person shooter and the long-awaited true sequel to what's been fondly dubbed as "The Worst Game Ever™", POSTAL 2! (No third game is known to exist.)
Postal 4 presents an open-world to explore, as players set out to complete a bunch of daily Errands in non-linear fashion. There's also side quests to pick up, or you can simply go about your business how you see fit and ignore your mission.
Oh, and it also features Duke Nukem voice actor John St. John in the role of the POSTAL Dude! What's not to love?