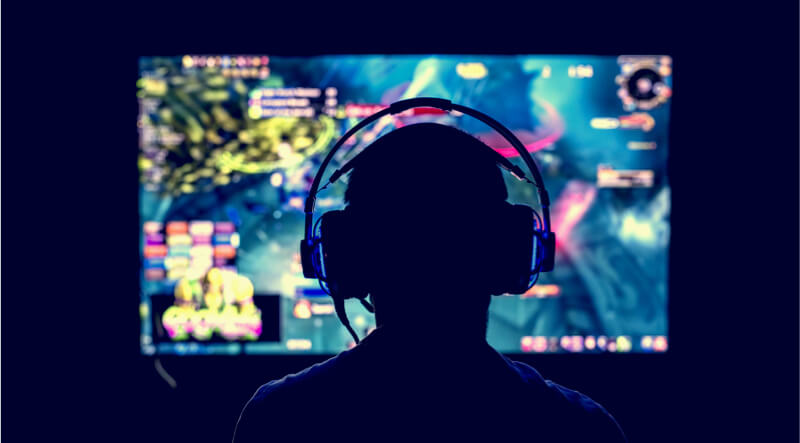 The gaming market is worth $78.61 billion a year, with that figure expected to rise to over $90 billion in 2020
PC gaming is the most popular gaming market accounting for $28 billion of overall worldwide sales.
47% of PC gamers prefer to play online than offline.
26% of console owners spend between 61%-80% of their gaming time playing online.
Free to play PC game Dungeon Fighter Online generated a revenue of $1.6 billion in 2017.
There are 2.5 billion people gamers worldwide. And while some gamers might stubbornly continue to play their favourite title and console – in general, the times are most definitely a-changin' across the gaming world. Now Google Stadia has thrown its hat into the ring, many are speculating the impact this tech giant will have on the industry.
Google Stadia is a cloud-based gaming service that's already been described as the 'Netflix of gaming'. Players will be able to access hundreds of games from any registered device so long as they have a subscription with Google Stadia.
One of Google's USPs is that their service will be completely console-free. So are traditional console games on their way out and is online gaming going to become the dominant force?
Online vs Offline
Call of Duty Modern Warfare 2 was the most played online game in the world for two years after its original release
Since the late noughties, online gaming has been on the rise, powered by titles such as Call of Duty and FIFA. Objectively there seems to have been a shift from offline play to online. Grand Theft Auto V – first released in 2013 – has gone on to become the highest grossing entertainment product of all-time.
Rockstar's traditionally solo game made its first foray into online gaming with GTA V and that was the main driving factor in the commercial success of the game. But let's delve a little deeper into the statistics to see what the current state of play is between offline and online gaming.
Statistically speaking, offline still holds the advantage over online playing – but only just. 47% of PC gamers prefer to play online than offline. But the momentum is well and truly with cyberspace – especially given the advent of live gaming and esports.
The popularity of online gaming has been experiencing double digit growth in the past couple of years and if trends are to continue in this way, online will soon outstrip offline in terms of popularity.
What's driving online popularity?
Fortnite revolutionised the gaming world and drastically increased the growth of the online gaming market
Popular gaming titles such as Call of Duty and FIFA have embraced online gaming – thrusting it into the public consciousness. For a time Call of Duty was the most popular game in the world before other games developers began to forge their own way into the online market.
Steady growth continued for a few years before undergoing an explosion in popularity with the release of Fortnite. Epic Games released the free to play game in 2017 as a shooter-survival, Battle Royale-style game.
Despite being fairly limited in terms of graphics, Fortnite rocked the gaming world thanks to its addictive gameplay. The title is free to download and can be accessed on all major consoles, PC and smartphones.
Within the first six months of its release, Fortnite pulled in revenues of well over $2 billion from in-game purchases. The success of Fortnite led to the development of other free to play games, which now seem to be dominating the market, particular on PC.
The forgotten gaming markets
Mobile: For a gamer used to playing AAA titles on console or PC, mobile games have often been a massive let down. Understandably the graphics and gameplay are considerably poorer on mobile than console.
Further to that the storylines and themes are often basic and primitive in gaming terms. However that hasn't stopped the mobile gaming market expanding enormously over the past few years.
Mobile games have found their niche with those not accustomed to regular video gaming. Games such as Candy Crush paved the way for the current success of mobile gaming which is now worth just under $2 billion a year in the US.
Gambling: Technically gambling falls into the same category as gaming, although it is vastly different to video or mobile games. Since the turn of the Millennium, online gambling has been on the rise and it is now one of the most competitive industries in the world. In the UK alone, online gambling accounts for £5 billion of all gambling revenues in the country. New bingo sites, slot sites and online casinos are popping up every day across the world gobbling up massive gaming revenues.
With the industry being so competitive, online gambling companies are continuously trying to attract new players, through any means necessary. You don't have to look far to find offers, promotions and affiliate sites, which enable players to try the games for free or read detailed reviews before they deposit any funds. For example, BingoPort have a list of bingo sites which enables the user to make an informed opinion on any site in the UK before they sign up. Similarly, they have a scheme in place which rewards users for registering at online bingo sites via their site – meaning they have a high number of people regularly returning to their site, hoping to take advantage of great offers and gaining rewards for doing so.
Many of the industry's most prominent software developers are using the same technology as traditional video game developers to cater for their customers. With the ability to play engaging and immersive games anytime, anywhere, and on any device, it's perhaps no wonder why increasing numbers are heading online to gamble.
What impact will Google Stadia have on gaming?
Even if Google Stadia fails to dominate the gaming world, its impact on how we play will be massive
There have been no official figures released as of yet but we do know that Google have put a huge amount of cash behind their new streaming service. That financial outlay highlights Google's commitment to not just gain a foothold in the gaming industry but to dominate it.
It is the company's hope that they will become the biggest name in gaming, catering for every category of gamer imaginable. As well as hosting AAA games the service will also host smaller budget mobile style games.
Even if Google fails in its ambition to dominate the gaming market, Stadia will still revolutionise the industry. The development of Google Stadia hasn't gone unnoticed by other tech giants with Apple due to release a similar service later in 2019.
Microsoft and Sony are also said to be working privately on similar streaming services. When Netflix first launched it was pioneering and exclusive, forging ahead in the market and leaving its competitors behind.
Expect no such thing in gaming as every major tech company looks to cash in on the next gaming craze – a craze that will usher in the undoubted dominance of online gaming at the expense of offline play.