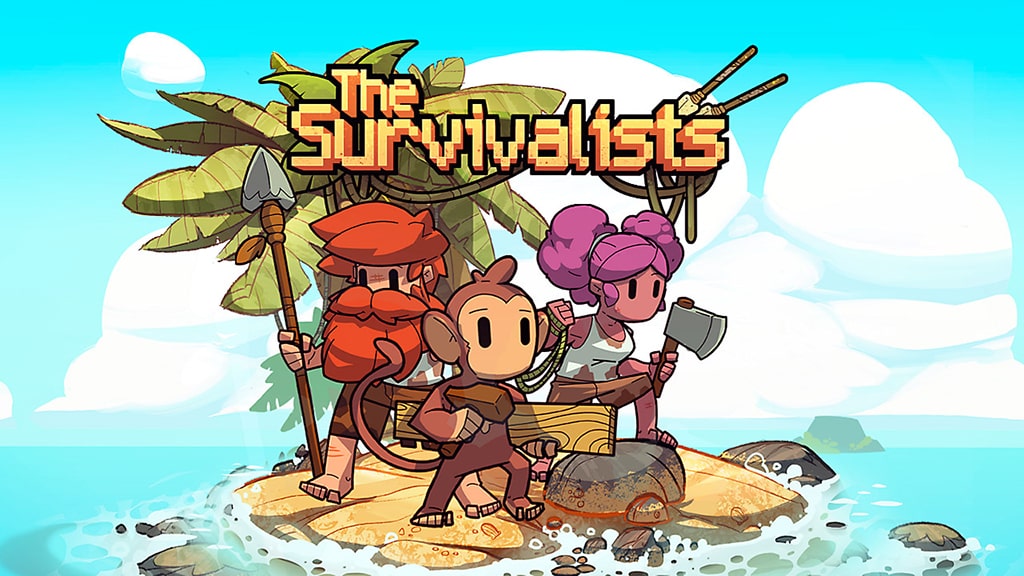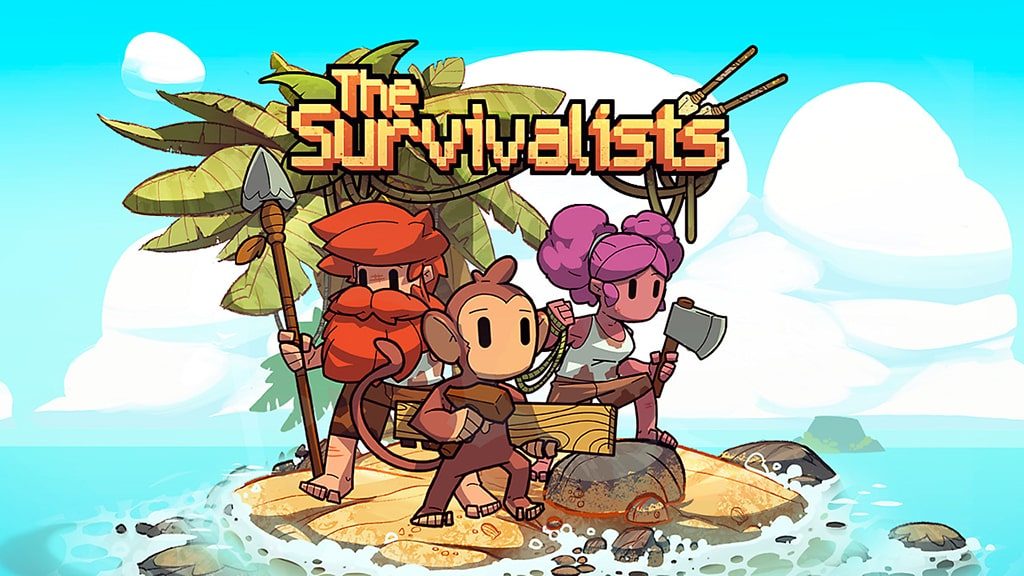 Ever dream of being stranded on a remote island, living out your days as Tom Hanks in Castaway? Now you can, with The Survivalists. Today, Team17 announced that The Survivalists will be releasing on October 9, 2020, for PS4.
Explore, build, and craft in this sandbox adventure game where you and other shipwrecked mates will make a procedurally generated island your new home. You can hunt animals, obtain quests, discover loot, trade and more. Need an army of builders, lumberjacks, or soldiers? Tame monkeys to do your bidding with The Survivalists Mimic System. There is also a robust crafting tree for learning food recipes, building structures, and piecing together tools and items.
Furthermore, you can play by yourself or with up to four-players in survival co-op. The game is set in the same universe as The Escapists, so if you're familiar with its gameplay, you'll be able to jump right in.
Emma Bates a Producer at Team 17 stated the following on the announcement
"Following the incredible success of The Escapists franchise, we wanted to expand the universe and try something very different from the world of prison breaks and orange boilersuits – and that's how The Survivalists was born. We're looking to really build on what's been done with the genre in the past, with new takes on what it means to survive in harsh wildernesses and against nature itself – with the help of trained monkeys, of course."
Check out The Survivalists PS4 release date trailer below.
The Survivalists is scheduled to launch October 9, 2020, for PlayStation 4.