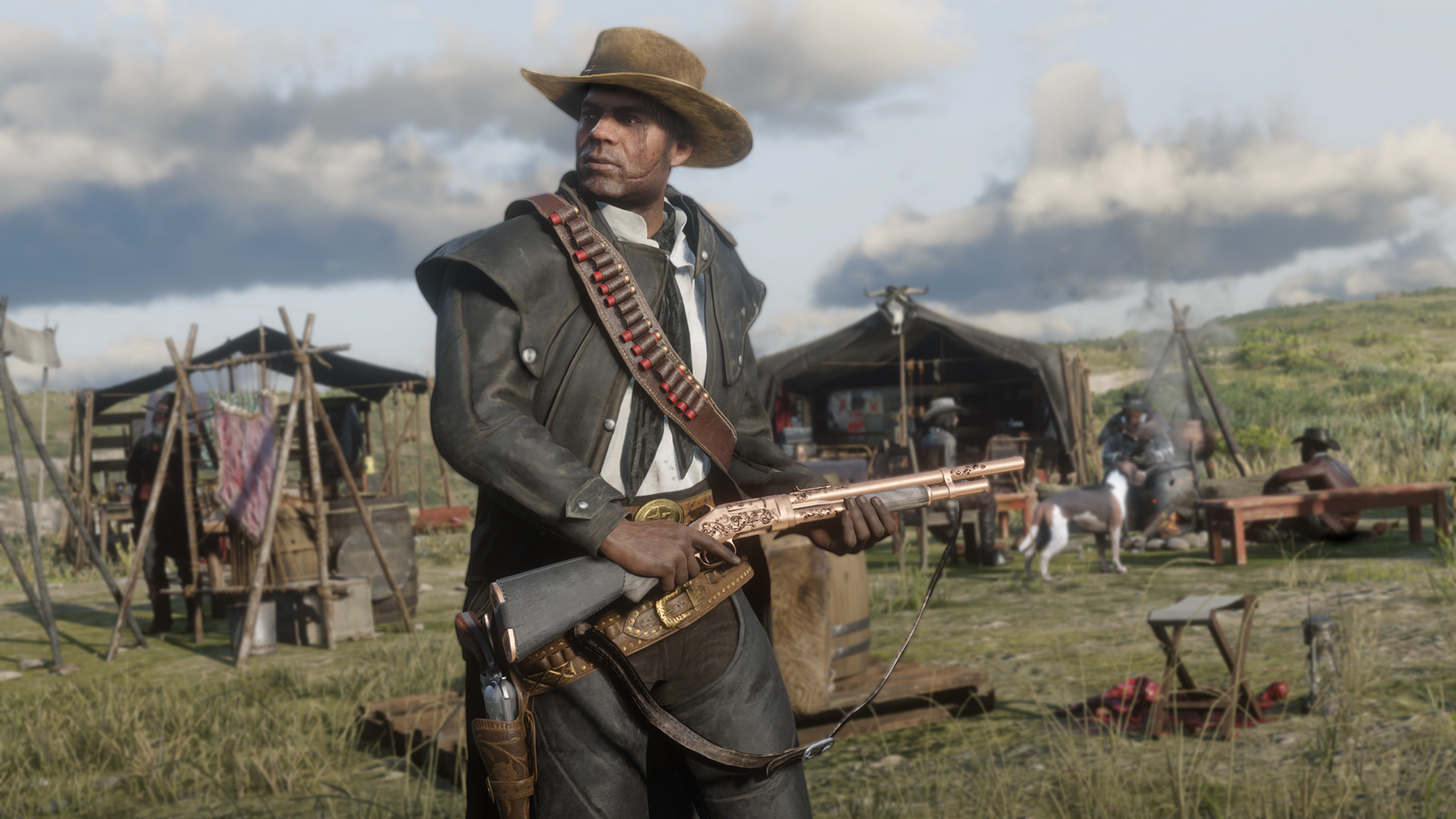 Red Dead Online players will want to make sure that they don't miss out this week as Rockstar Games has announced a double rewards week in Red Dead Online, and all you need to do to get loads of rewards before even planning a robbery is simply log in.
The news came from Rockstar's official website in the form of a blog post announcing all the rewards you'll be able to earn this week, some of them easier than others like the free roam mission bonus, which you can grab just by visiting any free roam mission contact and complete any mission to get a pair of gloves up to rank 15.
There's also a free emote up for grabs no matter what side of the honour scale you land on, so long as you're level 100 or up. Maintain high honour and be awarded with a jovial laughter emote, or fall into low honour and be awared with the 'you vs. me' emote.
Source – [Rockstar]