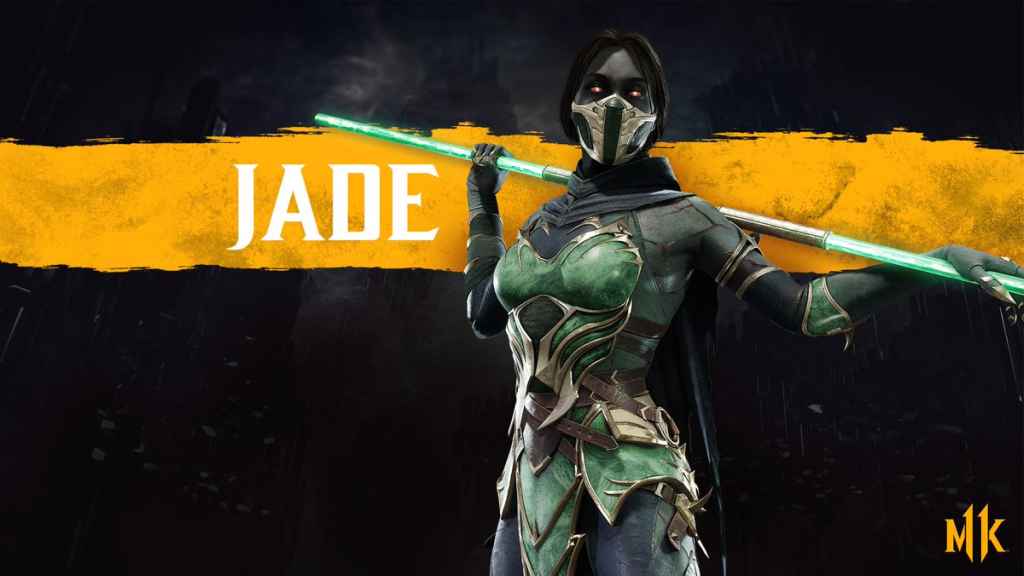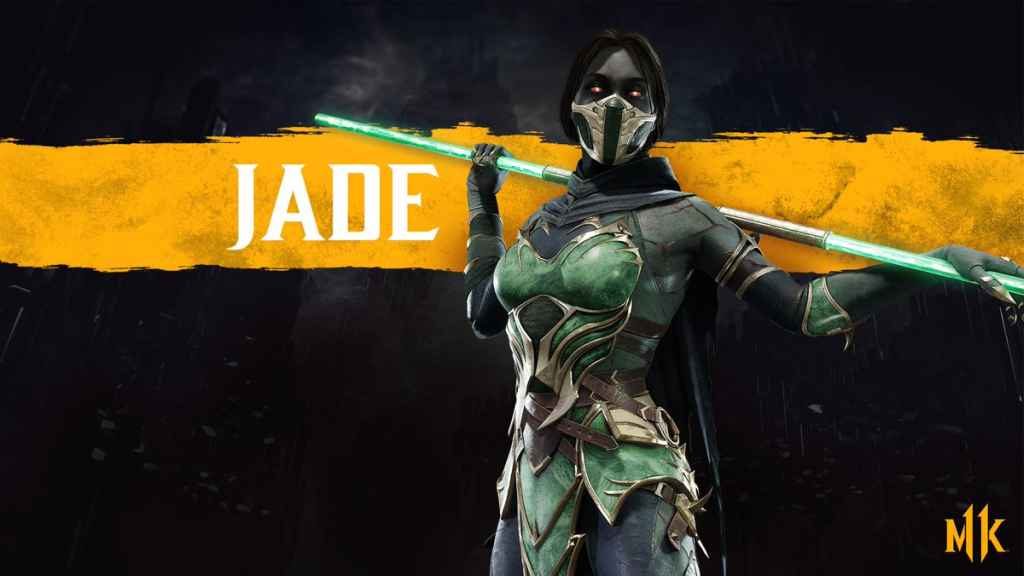 Deadly assassin and established fan favourite Jade has been unveiled as Mortal Kombat 11's latest fighter. Or, more accurately, her revenant has.
The announcement was made on the game's official Twitter page, alongside a rather meaty trailer (embedded below) showcasing some of the Bo Staff-wielding warrior's deadliest moves.
As you can see, her mixture of speed and precision have survived the resurrection process intact. Jade systematically and comprehensively dismantling Baraka, Sonya Blade, and Skarlet over the course of the two-and-a-half-minute trailer.
During which we're also treated to one of her supremely violent Fatal Blow combos and, of course, a typically gruesome fatality. Although, much like Mortal Kombat X's X-Ray Moves, the former looks every bit as lethal as the latter.
Jade Joins Recent Additions Kabal and D'Vorah
Jade's arrival comes just over a week after the dual reveal of Kabal and MKX's D'Vorah.
Former Black Dragon enforcer turned revenant Kabal was unveiled in a press release, in which his iconic Hook Swords featured prominently. While D'Vorah was revealed during a special Inside Xbox stream.
We didn't get to see her unique brand of insectoid pugilism in action, unfortunately. However, Mortal Kombat co-creator Ed Boon was able to confirm that D'Vorah will have some fresh new moves at her disposal in MK11.
Mortal Kombat 11 releases on the 23rd March 2019 on PS4, Xbox One, Nintendo Switch, and PC. Those who pre-order the game before that date, meanwhile, will receive long-standing antagonist Shao Kahn as a bonus playable character come launch day.
Source: NetherRealm Studios (Twitter)