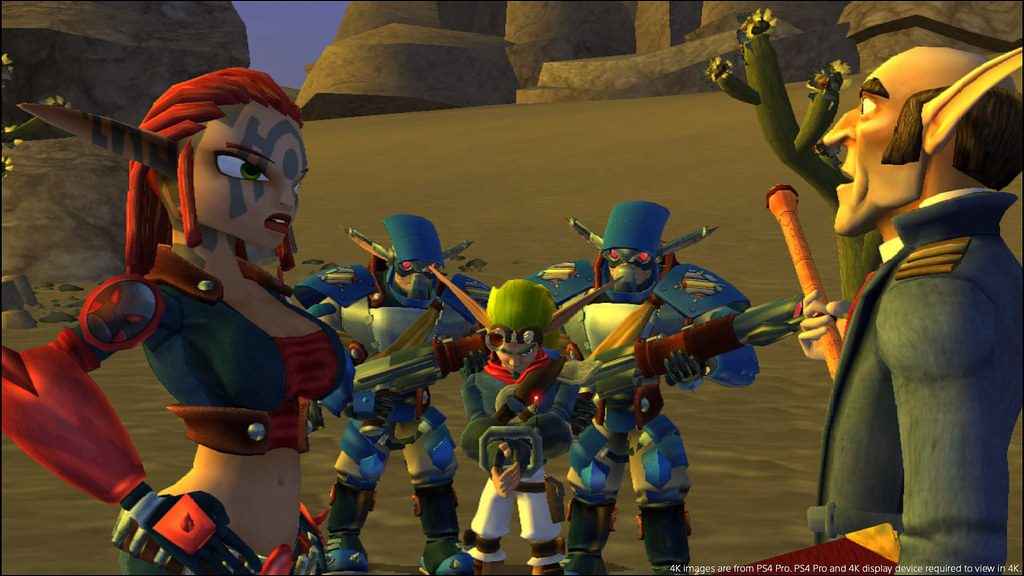 Sony has announced that the Jak & Daxter PS4 collection will be available to grab in shiny high-definition on December 6.
The bundle includes Jak II, Jak 3, and Jak X Combat Racing. However, Sony said they can be downloaded individually if you wish.
It's worth remembering that Jak & Daxter: The Precursor Legacy has been available for the PS4 for a few months now.
Jak & Daxter PS4 Collection completes the set
In addition to the games, Sony is also making available a special Legacy Dashboard PS4 Theme, also out on Dec. 6.
The Jak & Daxter PS4 collection will feature enhanced visuals and full Trophy support, although don't be mislead; these aren't full-blown remakes. Anyone who has the original Jak & Daxter on PS4 will have a good idea of what to expect.
"The narrative tropes Naughty Dog explored in Jak and Daxter laid the foundation for the evolution of their highly innovative story telling. It put them on the path that led to the creation of future blockbuster franchises like Uncharted and The Last of Us— and to think it all started with giving Jak his own voice," wrote Sony.
Jak II was originally released on the PS2 back in October 2003, and was followed by Jak 3 a year later. Naughty Dog capped off its work on the series in 2005 with the release of racing spinoff, Jak X.
Developer Mass Media Games previously ported the first three entries in the series to PS3 back in 2012 as the Jak & Daxter Collection.
The Jak & Daxter franchise has sold over 15 million copies worldwide across multiple PlayStation platforms.
Source: PlayStation Blog