Previously exclusive to VR platforms, developer Steel Crate Games has announced Keep Talking and Nobody Explodes Flatscreen Mode is heading to PS4 on the 16th of August.
An entirely new version of the game, Flatscreen Mode opens up the friendship-testing party hit to everyone on PS4 – whether they own a PSVR headset or not.
The Concept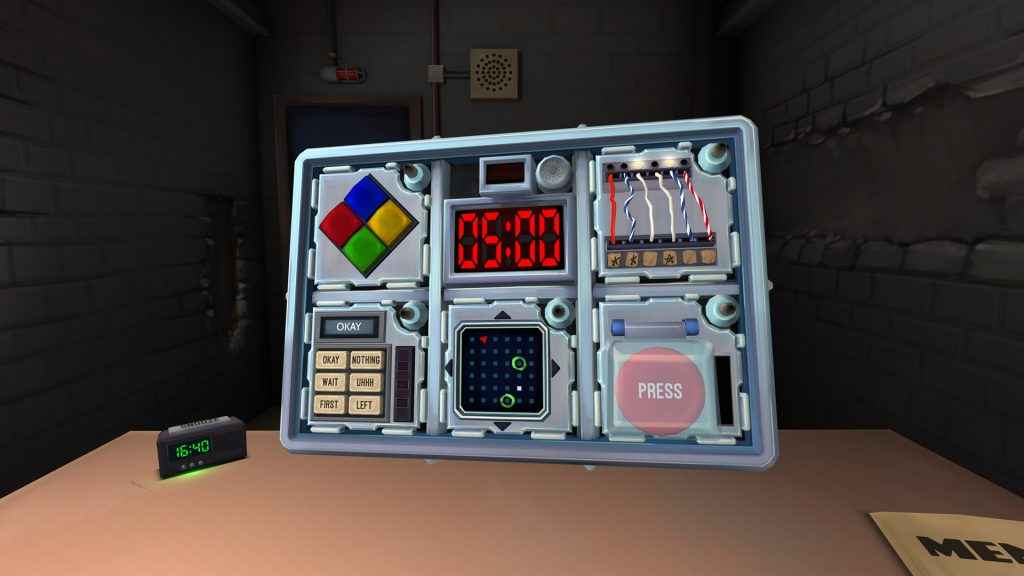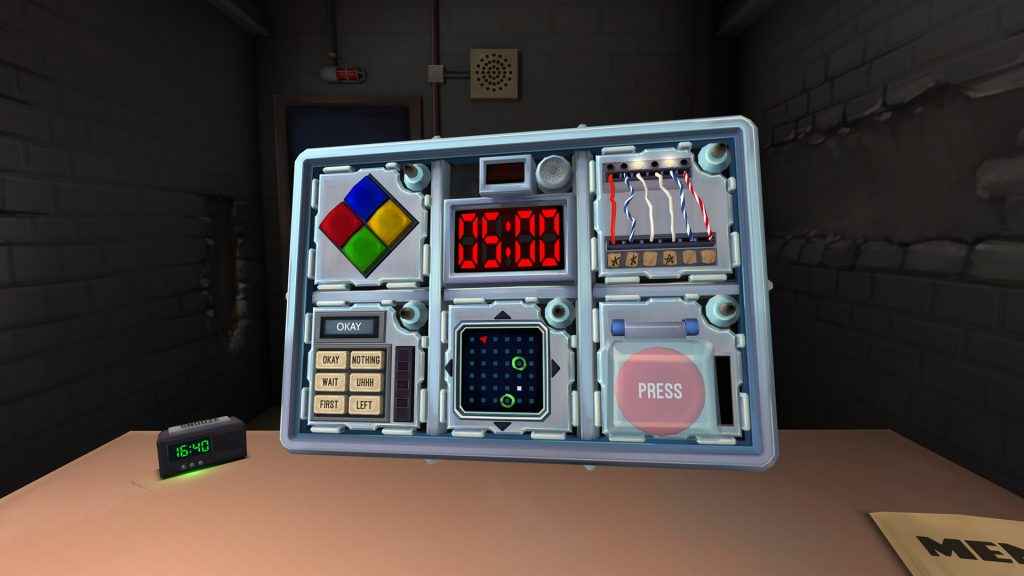 For those who're unfamiliar with the game, Keep Talking and Nobody Explodes relies entirely on communication and teamwork.
In Keep Talking and Nobody Explodes, one player is trapped in a room with a ticking time bomb. The other players are the Experts. They must help defuse the bomb by deciphering information from the Bomb Defusal Manual. But there's a catch: the Experts can't see the bomb.
To complicate matters still further, the puzzles are far from easy; the manual difficult to interpret. But, although no two bombs are ever the same, the rules are always fair.
Keep Talking and Nobody Explodes Flatscreen Mode: How it Works
As in the original VR version of the game, in Flatscreen Mode, only the Defuser can actually see the TV screen and thus the bomb itself.
As such, they must on their experts' ability to interpret the manual and communicate the instructions contained therein as clearly and succinctly as possible: whether they're in the same room as the player or connected to them remotely via PS4 chat.
Keep Talking and Nobody Explodes is available at a 10% discount on the PS Store from the 16-23rd of August in celebration of the release of Flatscreen Mode. And includes both VR and non-VR versions of the game.
Those who already own a copy of the game, meanwhile, will be able to download the Flatscreen update for free when it arrives next week.