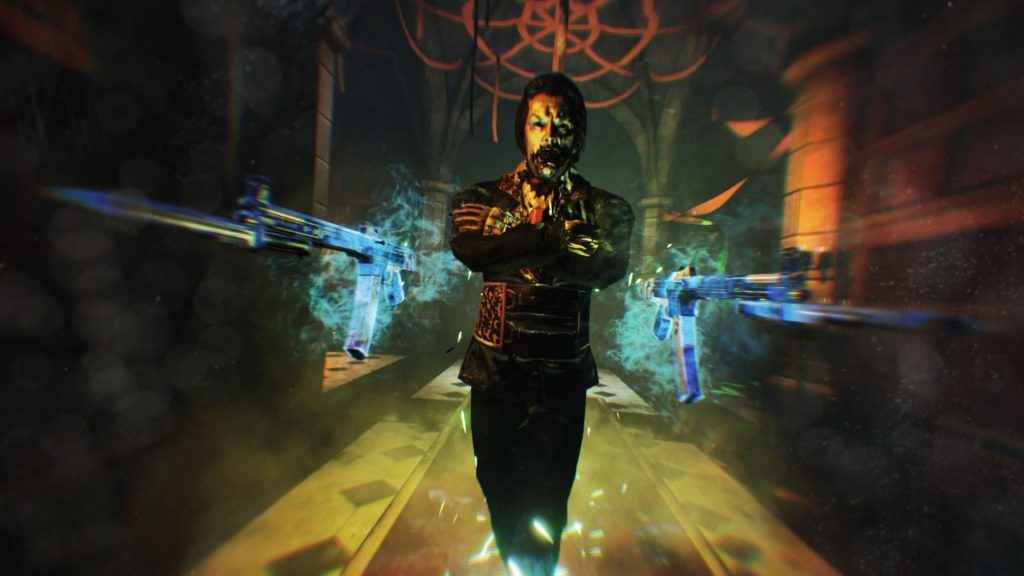 We're getting close to the witching hour and Tripwire Interactive aren't wasting any time. Available today, a new Killing Floor 2 update entitled Halloween Horrors: Monster Masquerade is available to download on PS4, Xbox One and PC.
This free update, introduced in the trailer below, delivers a host of spooky content. This includes the Monster Ball map, new weapons and gruesome makeovers for bosses and zeds.
The Monster Ball map is themed around Transylvania as you blast away in the midst of a reclaimed ancestral castle full of monsters and madmen.
New weapons available in the Killing Floor 2 update include the MKB42 Commabdo, the HZ Medic Assault Rifle and the FN-Fal Sharpshooter. Steam players also get an exclusive weapon, a chained bat called the Road Redemption, providing they also own that game on Steam.
You'll also notice numerous new visual effects and sound effects to put the frighteners up you!
The Killing Floor 2 update is rolling out throughout the day. Full patch notes have yet to be released, but we'll let you know as soon as they land. For more details, check out the Halloween Horrors micro-site.