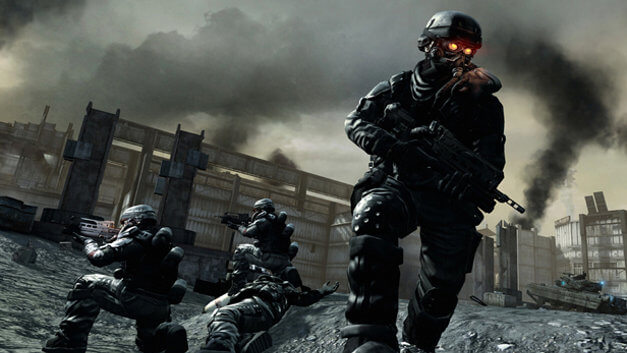 Guerrilla Games has announced that it will be shutting down the online multiplayer servers for Killzone 2 and Killzone 3 in the New Year.
Online functionality for both of the critically acclaimed PS3 first-person shooters will cease operations on March 29, 2018, the Amsterdam-based studio confirmed in a new post on its official website.
The single-player campaigns for both Killzone games won't be affected, so you'll still be able to square off against the Helghast offline.
Killzone 2 and 3 online play is waving goodbye next year
"As we near the end of the online lifecycle for Killzone 2 and Killzone 3, we'd like to express how grateful we are for all the support and feedback we've received from the community over the last eight years. Your enthusiasm is what drove us to hone our craft and grow as a studio. We hope you enjoyed playing Killzone 2 and Killzone 3 online as much as we did creating them."
Killzone 2 was released on the PS3 back in February 2009, while its sequel arrived two years later.
Guerilla Games followed Killzone 3 up with the PS4 launch effort Killzone Shadow Fall in November 2013, while Sony Bend worked on the PS Vita outing Killzone Mercenary that same year.
The studio later turned its attention to fresh IP, releasing the critical darling Horizon Zero Dawn for PS4 earlier this year.
Source: Guerrilla Games