Anyone who missed out on the opportunity to experience the beautiful, evocative music of the Kingdom Hearts series in last year's 15th anniversary world tour will have a second chance in 2018, as another round of concerts is scheduled to commence on the 9th June.
Produced under the supervision of series director Tetsuya Nomura and known as the Kingdom Hearts Orchestra World Tour - Encore, this second wave of concerts brings the critically-acclaimed music of original composer Yoko Shimomura - whose incredible portfolio also includes such prestigious titles as Legend of Mana, Parasite Eve, and Street Fighter 2 - to various major cities across the globe for tens of thousands of fans to enjoy.
Here's the list in full:
Los Angeles (USA) - June 9, 2018 - Dorothy Chandler Pavilion
Sydney (Australia) - July 7, 2018 - Sydney Opera House
Chicago (USA) - July 13, 2018 - Auditorium Theatre
Detroit (USA) - July 14, 2018 - Fisher Theatre
Pittsburgh (USA) - July 16, 2018 - Heinz Hall
Boston (USA) - July 19, 2018 – Wang Theatre
Toronto (Canada) - July 21, 2018 - Sony Centre
Atlanta (USA) - July 26, 2018 - Fox Theatre
Dallas (USA) - July 28, 2018 – Verizon Theatre at Grand Prairie
Philadelphia (USA) - August 2, 2018 - Mann Centre
Phoenix (USA) - August 4, 2018 - Symphony Hall
Las Vegas (USA) - August 5, 2018 – The Joint at Hard Rock Hotel & Casino
Honolulu (USA) - August 12, 2018 – Neal S. Blaisdell Concert Hall
Sao Paolo (Brazil) - September 8-9, 2018 - Teatro Bradesco
Munich (Germany) - September 15, 2018 – The Gasteig
Milan (Italy) - September 22, 2018 - Teatro Dal Verme (Sold-out)
Seoul (South Korea) - October 6, 2018 - KBS Hall
Mexico City (Mexico) - October 20, 2018 - Auditorium Blackberry
Experience Kingdom Hearts like never before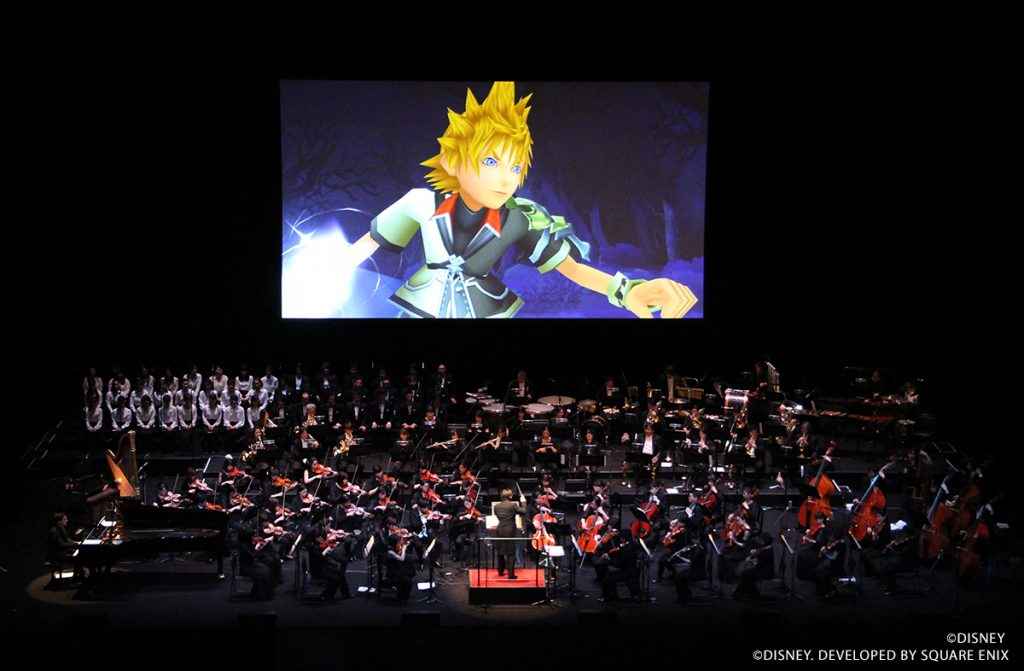 In addition to the outstanding music, the Kingdom Hearts Orchestra World Tour has various other exclusive features that are well worth the entrance fee alone.
For starters, 100 VIP ticket holders will have the opportunity to meet Yoko Shimomura herself backstage after select performances: due to a busy schedule, she won't be attending every event, sadly. While there will also be an exclusive line-up of Kingdom Hearts merchandise to schnaffle including a special-edition CD featuring twelve pieces recorded and arranged in the style of that unique concert, packaged in a gold-embossed case; "a stunning 48-page concert program featuring the first-ever cross-interview between director Tetsuya Nomura and composer Yoko Shimomura, along with many music notes and gorgeous illustrations"; and "an official T-shirt with an original illustration of Sora's Chief Conductor Keyblade with a stand in a deluxe box, as well as an elegant pouch and a cardholder".
Ah, if only it was coming to the UK.