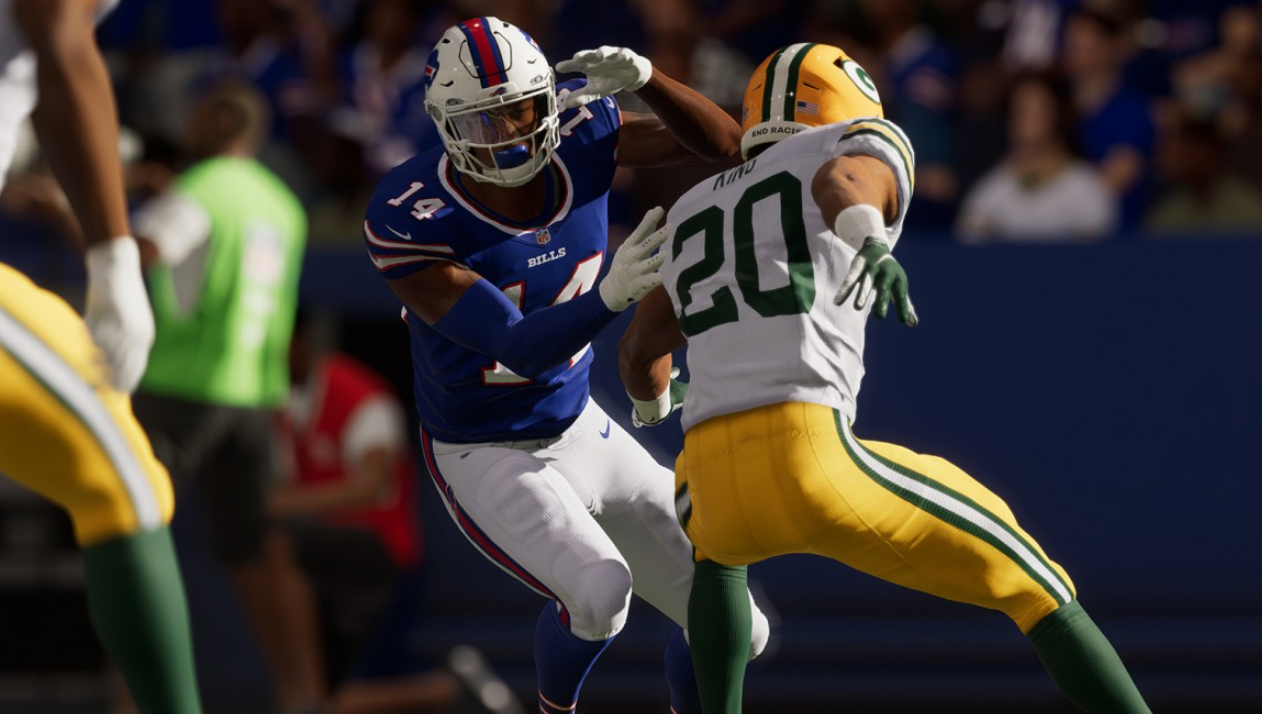 The first Madden NFL 22 details have been revealed and the PS5 and PS4 release date for the game has been announced as August 20, 2021.
One of the key new features with Madden NFL 22 is that EA Tiburon is aiming to translate that atmosphere of being in a crowd on PS5. The critically panned franchise mode will also be improved with Madden NFL 22 right out of the gate, but post-launch updates are still planned.
The PS5 version of the game will also have Next-Gen State Implementation with additional route-running and player-speed data, ball carriers feel more explosive, receivers have more control in catching, and more.
Returning modes like The Yard, Face of the Franchise, and Madden Ultimate Team are all on the way back with details to be revealed over the coming months.
Tampa Bay Buccaneers quarterback Tom Brady and Kansas City Chiefs QB Patrick Mahomes are the cover stars for this year's entry as well.
You can watch the Madden NFL 22 reveal trailer below:
Madden NFL 22 releases for PS5 and PS4 on August 20, 2021.