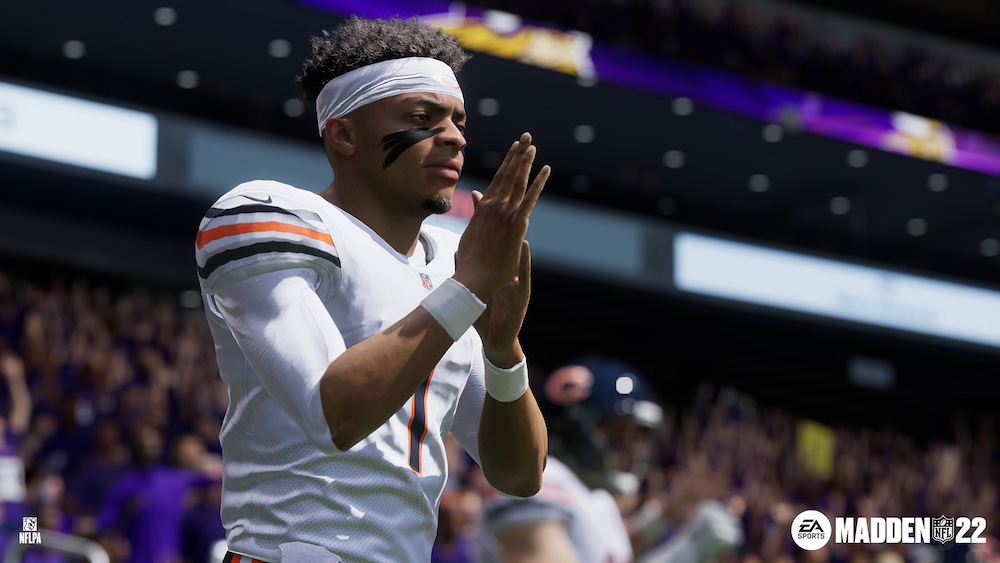 Electronic Arts has scored a touch down with the latest Madden NFL 22 update patch notes, which comes equipped with a series of fixes for the PS5 and Xbox Series X/S. Read up on the Madden NFL 22 PS5 update below.
Related Content – Sony PS5 Complete Guide – Everything Explained On PlayStation 5 For New Users
---
Key Highlights:
Gameplay tuning around Run Commit and RPO Peek Plays
Various Franchise issues addressed
Gameplay Updates:
Addressed an issue when using Run Commit with 3 or fewer rushers on defense
Updated functionality of RPO Peek plays so the ball will be handed off automatically when the QB does not throw the ball within the provided window.

DEV NOTE: RPO Peek plays will now function like every other type of RPO play call, where the ball will be automatically handed off if the ball isn't thrown. Players will be unable to scramble with the QB now unless they call RPO Read plays.

Fixed a 'Spike' Touchdown Celebration animation where the ball would be in the wrong hand and the scoring player would do the spike with an empty hand.
Addressed an issue with the Film Study Ability where the opponent's play art was not being displayed in online games after meeting the requirements
Franchise Updates:
Fixed an issue where scenarios were incorrectly awards a development trait upgrade even though they failed reaching the goal when simming
Fixed an issue where some scenarios were not tracking properly due to a bug with the stat type
Fixed an issue where users would rarely hit a soft lock in the Training Recap screen
Fixed an issue where users would occasionally soft-lock when exiting Franchise before the draft
Fixed an issue where users would soft lock after exiting a game
In December, we reiterated our commitment to continuing to improve Franchise as a part of our ongoing Madden NFL 22 live service and beyond. This includes two upcoming Franchise updates that we'll deliver in Madden NFL 22. We will have more detail on those updates in an upcoming Gridiron Notes, thank you!