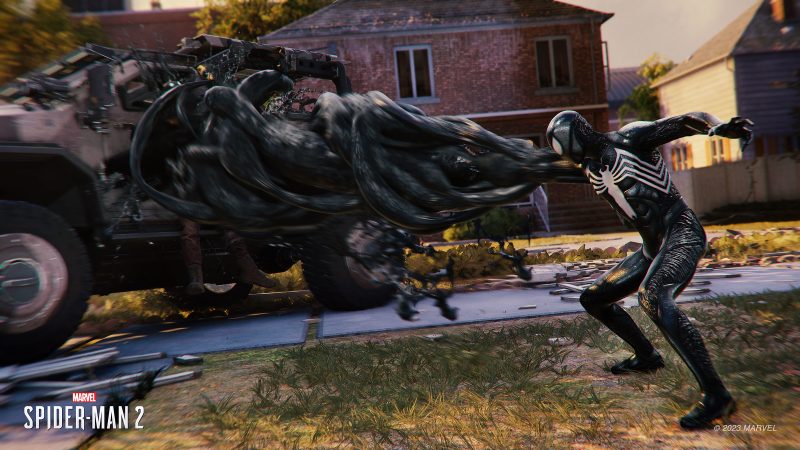 Marvel's Spider-Man 2 is poised to be the biggest Spider-Man game we've ever seen, not just from Insomniac, but in the long-history of Spider-Man video games.
Part of the new breath of this Spider-Man game comes from how much further players will be able to grow both playable Spider-Men, as there will be three separate skill trees for players to work through.
One will be dedicated to Peter and his Symbiote skills, one will be focused on Miles, and a third skill-tree which will bring upgrades to both Peter and Miles.
This is also going to be the most expansive version of New York City for players to swing through than we've ever seen in a Spider-Man game, as it'll expand further into boroughs like Queens.
While we still don't have a release date for Marvel's Spider-Man 2, during last week's PlayStation Showcase, we got our first real look at gameplay, with a 10-minute showcase of just a few of the new features coming in the highly-anticipated sequel.
Source – [PlayStation Blog]