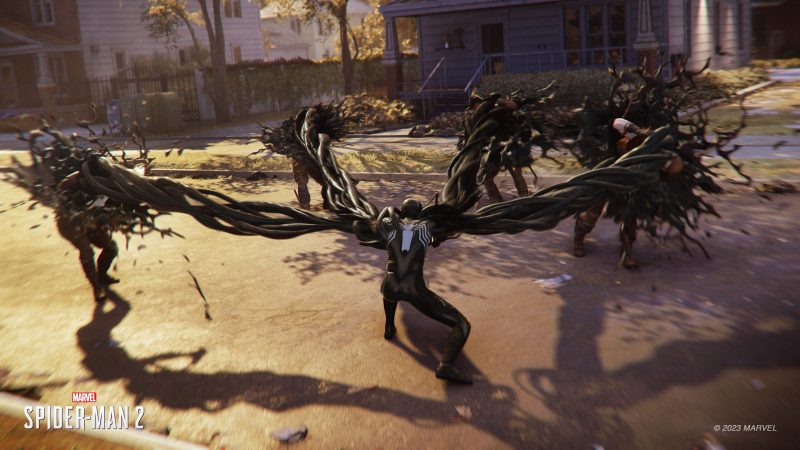 In the long history of Spider-Man games, the limits of New York City didn't go beyond Manhattan, but that won't be the case in Marvel's Spider-Man 2, as the map of New York will be almost double the size it was from the first game, with the addition of Brooklyn and Queens.
Since the incredible showing of gameplay during the recent PlayStation Showcase, we've been learning more about Insomniac's highly anticipated sequel to one of the best super-hero games in recent memory.
We got to see the inclusion of Queens during the gameplay showcase, which gave us a hint that this would be a much bigger version of New York than seen before, and now in a recent interview with Famitsu, creative director Bryan Intihar confirmed that it's about "two times larger."
What's most interesting about this though is Intihar's reference to some of the new experiences players will have in the new areas, rather than just swinging around the city.
"We've added Queens and Brooklyn this time, so roughly speaking the map size is about two times larger than the previous titles. Since these two areas are somewhat smaller and residential, I think you'll find them different from Manhattan.

We've prepared some unexpected situations we haven't done before, like a battle on the river between two of the cities, so I hope you'll look forward to them."