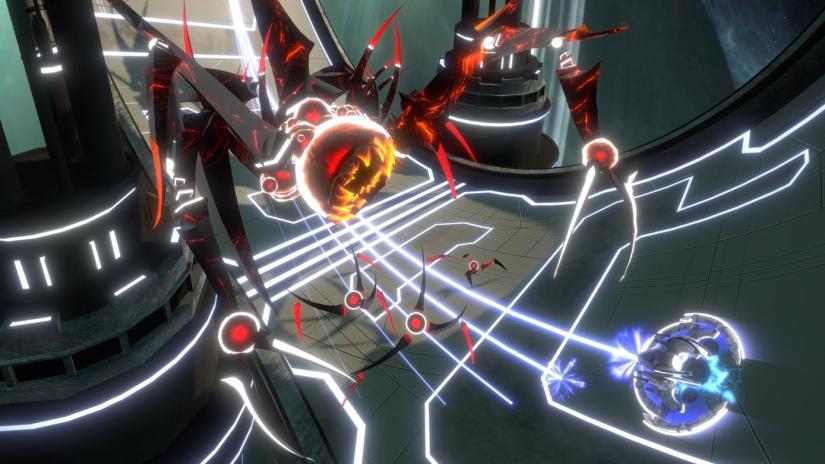 Curved Space, a new twin-stick shooter from developer Only By Midnight, is coming to PS5, PS4, PC, Nintendo Switch, Xbox Series X/S and Xbox One this year, publisher Maximum Games has announced,
The game takes inspiration from arcade classics, and sees players plunged deep into space to battle against giant enemy spiders (what else?) throughout curved environments. Along the way you'll seek out new weapon power-ups and upgrades, doge enemy fire, and going up against massive bosses.
Curved Space features accessible but demanding controls via mouse-and-keyboard and controllers, plus a Synthwave soundtrack from the likes of Scandroid, 3Force and Fury Weekend.
Related Content – Sony PS5 Complete Guide – A Total Resource On PlayStation 5
Elsewhere, players can also expect ship customisation via a wealth of ability upgrades obtained in the campaign, or via reward from taking part in survival mode and mopping up waves of enemies.
Step into the void and guide a multidimensionally jinxed energy-miner/spider-hunter through a multiverse of misfortune. Battle monstrous cosmic monsters, and choose which time-stream to follow the story down as reality splinters around you.
Curved Space is due for release in 2021 with a concrete release date yet to be announced.