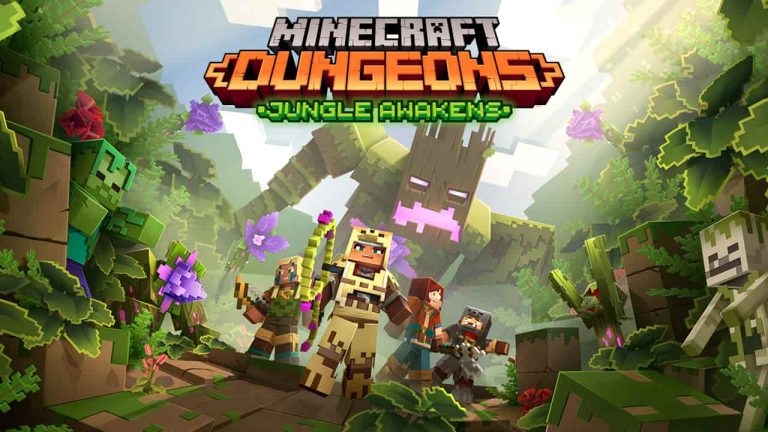 Mojang has confirmed that the Minecraft Dungeons Jungle Awakens update will drop on July 1, bringing with it a bunch of new content for the popular title.
Minecraft Dungeons Jungle Awakens Update Detailed
Speaking in a post on the game's official site, the studio confirmed that those who have the Hero Edition will be able to enjoy all of the content from this update on release. If you haven't, then you can simply upgrade the standard version of Minecraft Dungeons with the Hero Pass.
Jungle Awakens includes new mobs to battle against such as the Leapleaf and Whisperer, and culminates in a scrap with the Jungle Abomination.
Minecraft Dungeons was released on PS4, PC, Nintendo Switch and Xbox One in late May, and offers all the dungeon-crawling antics you'd expect from such a game, albeit with a Minecraft makeover. The original Minecraft now stands as the best-selling game of all time, with over 200 million copies sold worldwide since 2009.