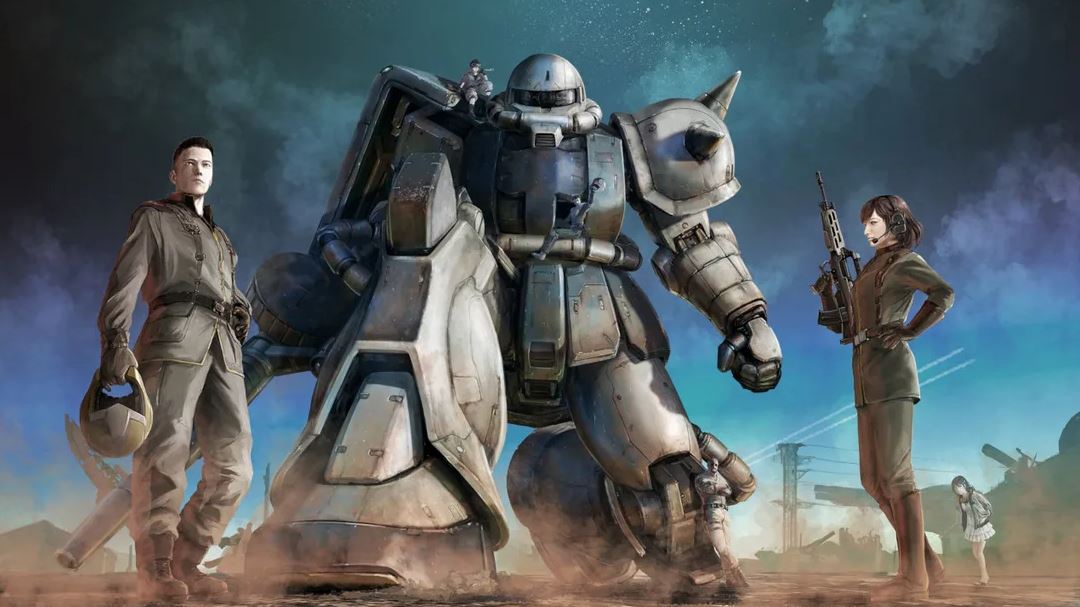 Bandai Namco has announced that Mobile Suit Gundam: Battle Operation 2 will be coming to PS5, as its own separate release on January 28, 2021.
On the PlayStation Blog, the team behind the game detailed how Battle Operation 2 has been upgraded for the PS5. The most notable change is that the PS5 version will imitate the feeling of firing a weapon in the following ways: pulling the trigger will reproduce resistance and pressure with the Adaptive Triggers, with the impact being indicated through Haptic Feedback. When you fire a bullet, the weapon fire will also be translated through the DualSense controller.
Pilots will also experience a knockback when firing certain weapons, with vibrations changing and being translated through the DualSense. The game will, of course, also take advantage of the SSD to have superfast loading times.
This update will also include a new Military Base map, a fresh voiceover with English audio, and you can transfer your save data from PS4 to PS5, so you can pick up where you left off.
Mobile Suit Gundam: Battle Operation 2 is available now on PS4 and releases for PS5 on January 28, 2021.
Source – [PlayStation Blog]