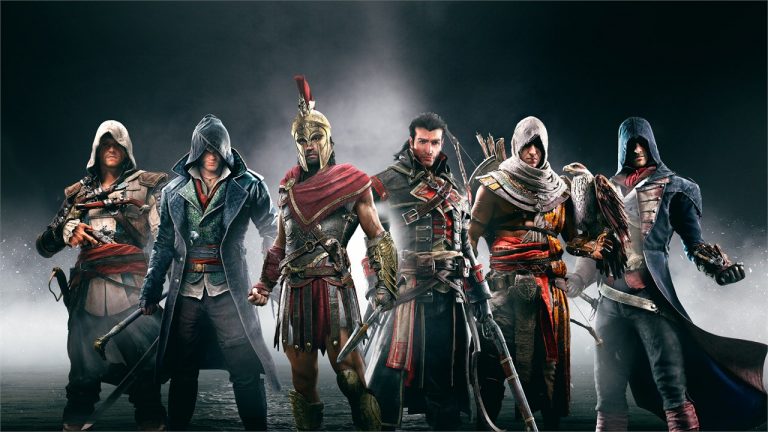 Ubisoft has revealed that the modern-day story in Assassin's Creed will now be redistributed into the forthcoming Assassin's Creed Infinity, rather than being incorporated into the games themselves.
The Assassin's Creed franchise has always told a modern-day story concurrently with its historical setting, with the first five games focussing on Desmond Miles and his pals as they attempt to thwart the actions of the modern-day Templars. Once that wrapped up, the story still continued with a number of new and returning characters.
However, speaking with IGN, Ubisoft exec Marc-Alexis Cote confirmed that Assassin's Creed Infinity will now host the modern-day story for the franchise.
I wanted [Infinity] to perfectly be a good entry point [to the series]. And that's where extracting the meta story from our games and making it live at the platform level is an important change for the franchise.
Speaking of Assassin's Creed Infinity, Cote explained that the project will signal the start of Period 3 of the series. Period 1 consisted of Assassin's Creed through Assassin's Creed Syndicate, while Period 2 covered Assassin's Creed Origins, Assassin's Creed Odyssey, and Assassin's Creed Valhalla.
People who love just immersing themselves in the past will be able to jump right in there and never be interrupted or need to know who Desmond and Layla is.
Speaking in the same interview, Cote revealed that future Assassin's Creed games won't all take the form of massive open-world RPGs.
The next chapter in the franchise, Assassin's Creed Mirage, is due out in Spring 2023 for PS5, PS4, PC, Xbox Series X/S and Xbox One.