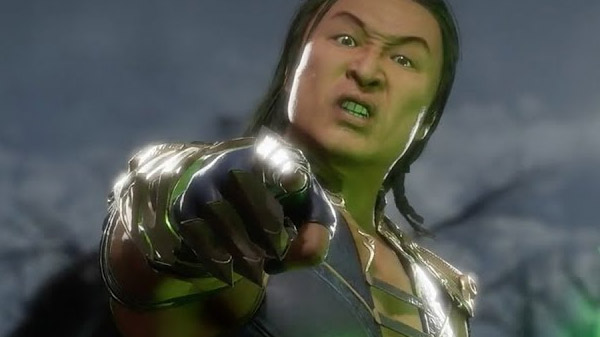 NetherRealm Studios has revealed full details on the upcoming Mortal Kombat 11 DLC character lineup, with Shang Tsung joined by Spawn, Nightwolf, and Sindel. As previously confirmed, Shang Tsung will be portrayed by actor Cary-Hiroyuki Tagawa, who played the character in the 1995 Mortal Kombat movie. He'll launch on June 18 for early access Kombat Pack buyers, and will roll out for general release the following week.
Mortal Kombat 11 DLC Lineup Includes Two New Guest Characters
The Mortal Kombat 11 DLC will include two additional guest characters beyond Spawn, although NetherRealm hasn't said anything about them at present. Here's the lowdown on Spawn:
"Todd McFarlane's Spawn is one of the world's best-selling and longest-running monthly comic books, with hundreds of millions of copies sold worldwide in more than 120 countries and 15 different languages. The Spawn comic book tells the story of Al Simmons, an elite government assassin who was betrayed and killed by the CIA. Instead of dying, he sells his soul to Hell for a second chance at life, and becomes Spawn, an unstoppable soldier fighting the underworld. Spawn is voiced by Keith David, the original voice actor from 'Todd McFarlane's Spawn,' the Emmy award-winning HBO animated series."
In addition to the above, the Kombat Pack also features new skins and gear sets for each new character, a bonus Johnny Cage Ninja Meme character skin and gear set, 18 bonus character skins for existing combatants, and one-week early access to all of the Kombat Pack content.
Mortal Kombat 11 was released on PlayStation 4, PC, Nintendo Switch, and Xbox One back in April, and gave the series its most successful launch to date. The game's storyline picks up immediately after the events of the previous game, and introduces a brand new villain, Kronika, who has the ability to manipulate time.
Read our review of the brawler here.