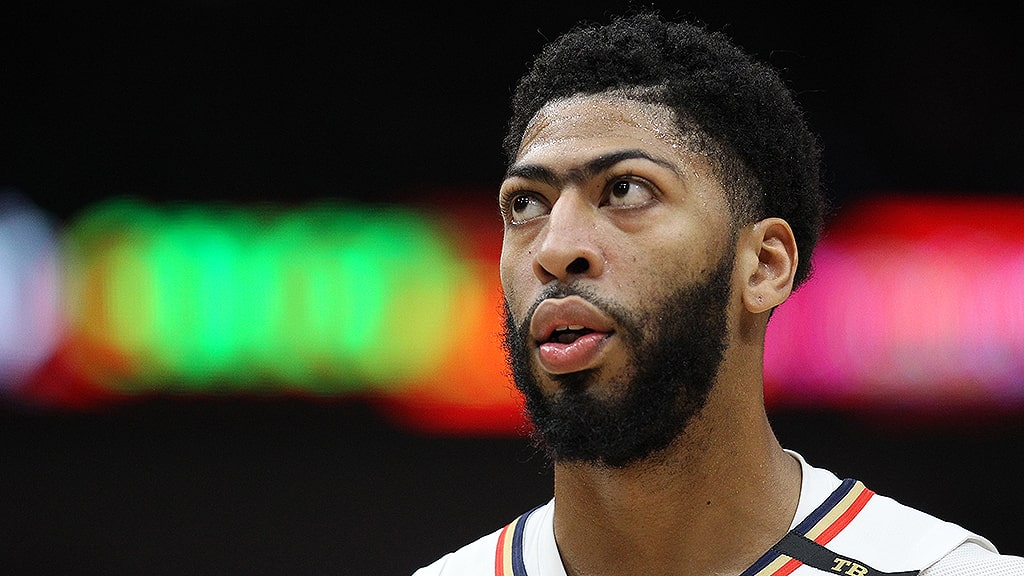 Anthony Davis and Dwayne Wade have been confirmed as the two NBA 2K20 cover stars. Each athlete will take centre stage on the cover of a particular version of 2K's upcoming basketball title, and there's quite a few to pick from, including the Standard, Digital Deluxe, and Legend Editions. See below for more details on the NBA 2K20 cover stars to help in your decision making.
NBA 2K20 Cover Stars Detailed
First off, Davis, who has just made the jump to the Los Angeles Lakers, will be featured on the cover for Standard and Digital Deluxe Edition versions of NBA 2K20. The former includes 5,000 Virtual Currency, five MyCareer skill boosts, a MyPlayer clothing capsule, 5,000 MyTeam points, 10 MyTeam league packs, and five Heat Check packs.
Meanwhile, the Digital Deluxe Edition adds 35,000 Virtual Currency, 10 MyCareer skill points, a MyPlayer clothing capsule, 10,000 MyTeam points, 10 MyTeam league packs, 10 MyTeam Heat Checks packs, and one Sapphire MyTeam cover athlete card. The Standard Edition and Digital Deluxe Edition will set you back $59.99 and $79.99, respectively.
"I'm honored to be back representing NBA 2K," commented Davis. "Being picked as the face of NBA 2K20 means the world to me, and I'm excited for the fans to experience the best sports simulation in the world this fall."
NBA 2K20 Release Date
Finally, Wade will be featured on the cover of the $99.99 Legend Edition of NBA 2K20. This includes 100,000 Virtual Currency, 20 MyCareer skill boosts, a MyPlayer clothing capsule, a MyPlayer apparel collection, a MyPlayer shoe collection, 50,000 MyTeam points, 20 MyTeam league packs, 20 MyTeam Heat Check packs, five MyTeam theme packs, and two Sapphire MyTeam cover athlete cards.
NBA 2K20 is scheduled for release on September 6 for PlayStation 4, PC, Nintendo Switch, Xbox One, and will also come to Google Stadia later in the year.
Details on the game are pretty scarce at this point, but we've heard that 2K is looking to revamp the off-ball system and improve ball tangibility. New dunks have also been motion-captured for the game.